Meet the Talent Development Team
The Talent Development Team is here to serve and support our current NCHC employees and also welcome new employees to our team. Our diverse staff works collaboratively so we can all focus on providing the best care and services for the communities we serve. Our Talent Development Team is made up of Human Resources and Organizational Development staff that are here to ensure that NCHC is an employer of choice – an organization where employees stay, develop and grow. We are committed to giving each employee a Career of Opportunity!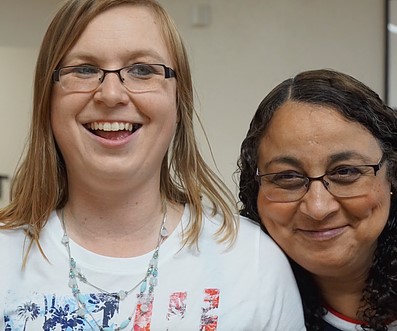 What's It Like? Ask Us!
Want to know about our culture and day-to-day work life at North Central Health Care? We can connect you with a real employee on one of our teams who you can talk with and find out! Start by sending in a request and we can get you connected!
Let's Launch Your Career! Connect with Bo and Brad to get started! Email hresources@norcen.org with subject line Career Question.
If you are an employee at North Central Health Care, please visit our page " For Employees" for connections to common resources as well as web-based portal links.
Amanda Gardner
Human Resources Assistant
Amanda has been an integral part of the Human Resources at North Central Health Care since 2014. Amanda is the first face of Talent Development, housed in the Human Resources Main Office. Amanda is here for our entire NCHC team and those that call into the Human Resources Office to help answer questions or direct you to the right place.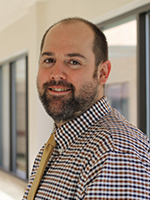 Bo Johnson
Human Resources Generalist
Compassionately serving our North Central Health Care teams, Bo has been a valuable team mate of the Human Resources team since 2008. He is here to help make employees' jobs easier. "Anything I can do to provide a coworker with a better work experience is fulfilling to me."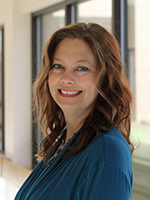 Judy Rannow
Organizational Development Director
Serving our NCHC teams since 2016, Judy is a superb teacher and provides excellent guidance for all our teams for onboarding, coaching, conflict management, competencies, training and education. A valuable asset to any organization, an organizational development plan keeps our teams progressive and hungry for continuous improvement.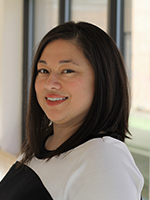 Chris Bleck
Human Resources Director
Chris has been a dedicated leader of the Human Resources team at North Central Health Care since 2014. Chris serves as the Human Resources Director and is also part of the NCHC Leadership Team. Chris's specialties include workforce and career planning, employee and manager relations, conflict management and coaching.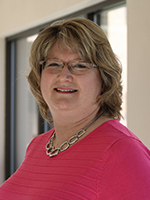 Mary Jo Monday
Organizational Development Support Specialist
As an Organizational Development Support Specialist, Mary Jo coordinates New Hire Orientation, Employee Updates and training sessions for our teams. Utilizing online training technology in HealthStream, she ensures that employees are set up for success when in all their education and training needs. When teams have questions about training and development, Mary Jo is there to help!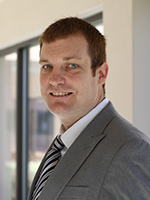 Brad Beranek
Recruiter
If you are seeking a career of opportunity, Brad will likely be a point of contact for you during your search. Brad is dedicated to recruitment efforts at NCHC, as well as assists employees who may seeking opportunities to transfer or develop their career in other departments or teams within NCHC. Brad joined our NCHC team in 2016. Brad is ready to help connect you with your career goals.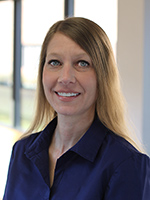 Reneé Erickson
Employee Health Specialist
With over 20 years of nursing experience, Reneé assists our entire NCHC team when it comes to employee injuries, illnesses and infection prevention. Serving our team since 2013, all new employees get to meet Reneé for mandatory health tests and annual flu vaccinations.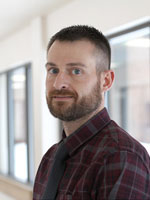 Curt Matsche
OD Content Designer/Curator
As a member of the Organizational Development team, Curt administers the learning management system and works with experts in the field to create educational courses used by staff. He has a background in application setup and support as well as a desire to provide the best online training experience possible.