Living in Central Wisconsin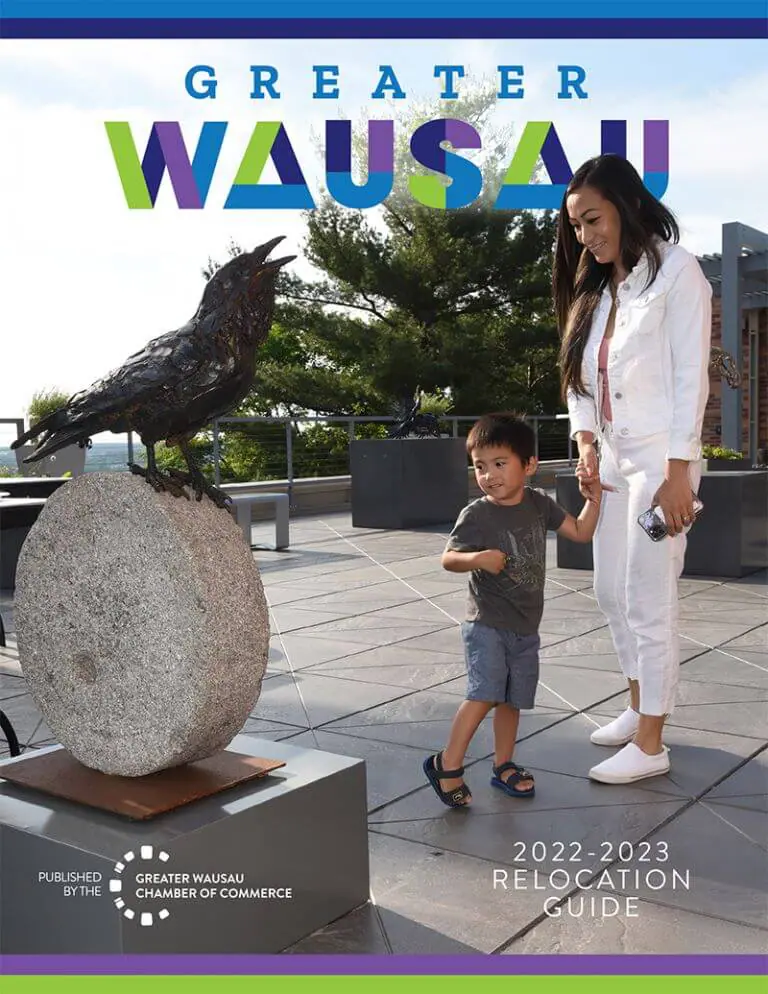 From vast lakes and rivers to a thriving night life scene, there is something members of the whole family can enjoy in Central Wisconsin. Living here comes with many benefits, and we are confident you will find several things you love about living in this beautiful area. Take a browse through the Greater Wausau Relocation Guide published by the Wausau Region Chamber of Commerce, and get a sense of what makes Central Wisconsin a great place to live, work and play! Browse the pages of the latest Relocation Guide for 2022-2023 edition Part 1 | Part 2 | Part 3 | Part 4 | Part 5 | Part 6 | Part 7 | Part 8 | Part 9.
The lakes, rivers, hills, and valleys of Wisconsin were created by the melting of a huge glacier over 15,000 years ago. If you are a fan of camping, hiking, or kayaking then you will have no shortage of options in this area. Be sure to check out the 232,000-acre Northern Highland-American Legion State Forest just north of Wausau.
Wausau itself is not lacking its own rivers and camping opportunities. There are hundreds of designated campsites throughout the area. Also close by is the Ice Age National Scenic Trail, a 3000+ mile trail that allows you to follow the trail of the glacier that shaped Wisconsin.
The Great Outdoors
Are you a sports enthusiast? From skiing to horseback riding, there are plenty of opportunities for you to scratch that itch. The Rib Mountain Granite Peak Ski Area has 75 ski and snowboard courses for people of all skill levels. At the base of the mountain, you can find the Rib Mountain Golf Course, one of eight affordable golf courses in the Wausau area. On top of that, you can test your skills in the intense Wausau24 Challenge - a 24-hour-long mountain bike race that takes place in the Nine Mile Forest.
All the Food You Can Handle
Wisconsin is famous for its cheese, but that's just the tip of the iceberg when it comes to the rich selection of food you have to choose from. You can find farmers markets all over the area on any summer day. Find fresh, locally made vegetables, sausage, wine, maple syrup, and honey from some of the best farmers in the country. There is also an abundance of strawberry and blueberry fields where you can pick your own produce. Cooking classes take place year-round to help you make use of all this food, or you can visit one of the hundreds of restaurants that use locally grown ingredients.
For the Family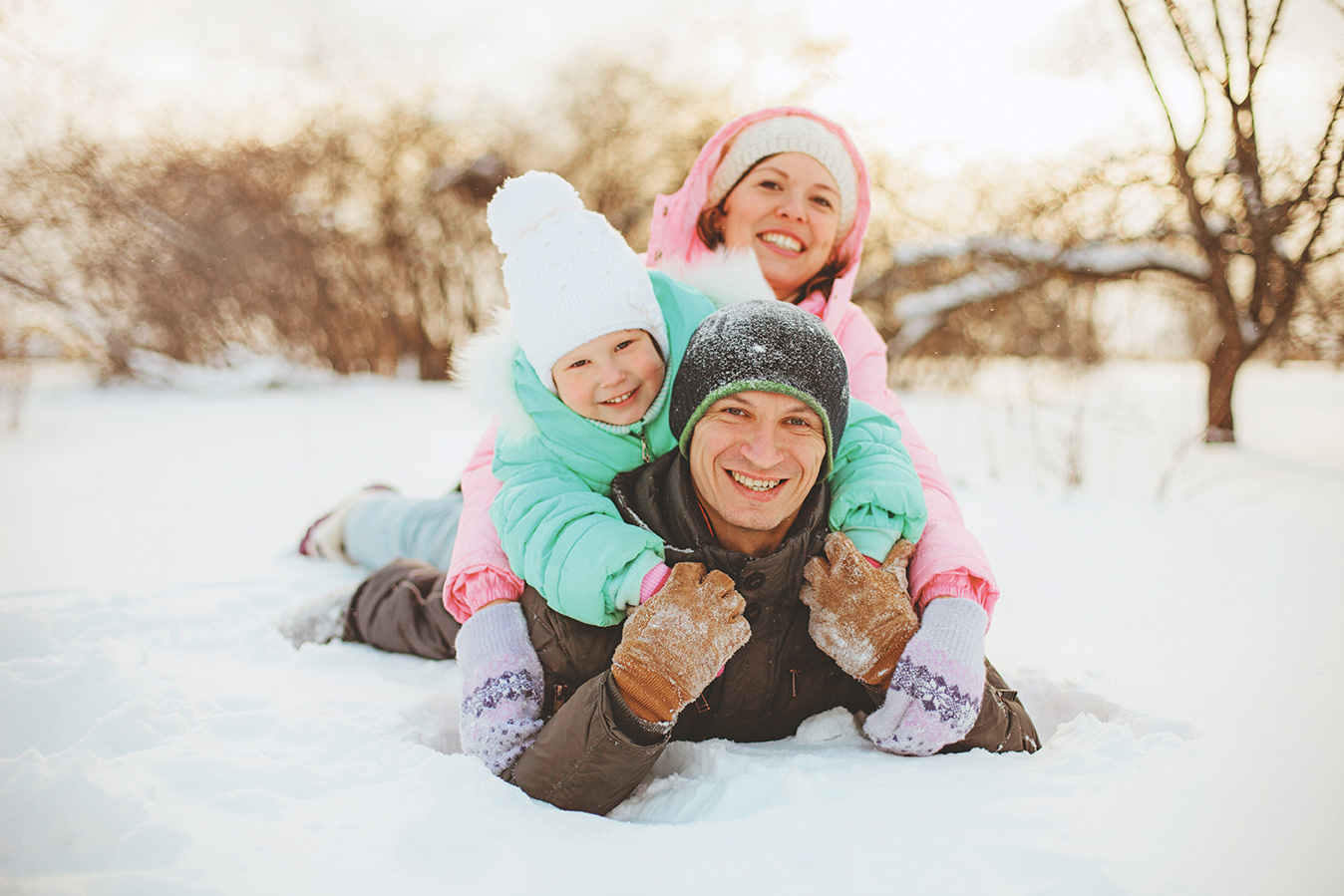 The whole community works together to create fun areas so kids can stay entertained year-round. The people of Wausau developed an inclusive playground, Jo Jo's Jungle, that includes activities for children of all abilities to honor a child that we lost to a genetic disorder just before his third birthday.
For kids who aspire to be athletes, they will find no shortage of baseball fields, skate parks, and open fields where they can train and participate in games. To stimulate the mind, the local library has invested in a 650-gallon saltwater reef aquarium where kids can learn about exotic fish and life underwater.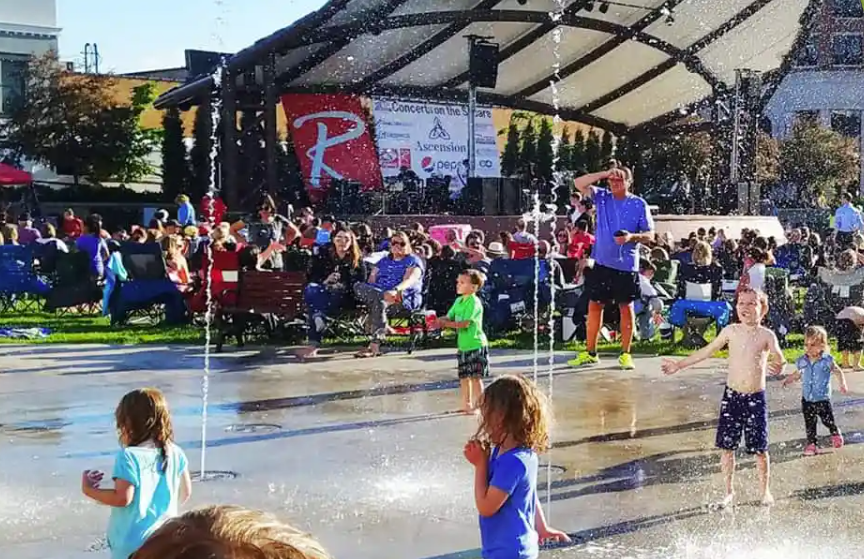 Downtown
Wednesday evenings during Wausau summers are some of the most active nights in the city. In a downtown park known as The 400 Block, hundreds of people come with wine, beer, snacks, and picnic chairs to enjoy free concerts. Just a little ways away from this happening scene is a downtown bar famous for hosting live jazz performances.
Food Truck Fridays happen once a week near local brewpubs. These brewpubs also host live music performances. In short, if you're looking for music, you'll have a variety of options almost every night.
Outside of food, beer, and music, there are also coffee shops, art classes, curling areas, and build your own snowshoe classes.
The Arts
Cultural and arts festivals and the Center for the Visual Arts are all available throughout the year to enjoy numerous opportunities to indulge your visual and auditory senses. Wausau is feature to the famous Birds in Art exhibit, featuring artists from around the globe. Historic walks of the downtown coupled with the Wausau Museum of Contemporary Art are sure to make change your ideas of what art, architecture and creativity can be. There is something for all interest in Wausau thriving art scene.
Let's Launch Your Career! Connect with Bo to get started! Contact hresources@norcen.org with subject line Career Question.

Living in Central Wisconsin
Central Wisconsin boasts extraordinary quality of life, outdoor recreation and business-friendly communities. If you're looking for a place that has all the features you want along with a quality of life that's hard to match, welcome to Central Wisconsin. You'll find communities with affordable housing, solid education systems and employers who appreciate a remarkable work ethic.
And, when you look around, you'll find so much more. Our rolling landscape is dotted with beautiful lakes, rivers that teem with fish, lush forests and picturesque bluffs that make Central Wisconsin a prime destination for people who love outdoor activities. Central Wisconsin is the place the Midwest comes to hike, bike, camp, fish, hunt, cycle, kayak, canoe, golf and water-ski… and you can have access to all that right in your own backyard!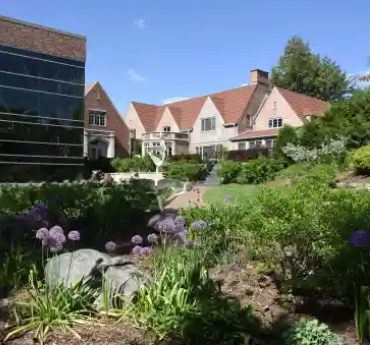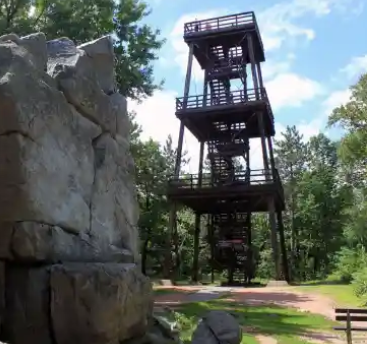 How WI Ranks
Wisconsin is consistently ranked at the top, from health care and cost of living to career opportunities and outdoor recreation.
#5
Best States for Millennials
#4
in Overall Health Care Quality
Top 10
Most Livable States
Learn more about what Central Wisconsin has to offer by visiting: