We have gathered all the Covid-19 Resources for Employees onto one page.
Please visit Covid-19 Resources for NCHC Employees.
Employees can find things like current Covid-19 Vaccination exemptions forms, FAQ's, question submissions, resources, links and more!
---

Flash Fridays will be distributed every Friday via email, Facebook and here to prepare you for the upcoming surveys, like The Joint Commission or State of WI surveys, however the information provided pertains to all areas within NCHC, from Behavioral Health to Skilled Nursing Care. There will be a different topic each week. Some may only pertain to clinical staff, but always read it thoroughly. If you have questions, ask your Manager or Team Leader to explain how the topic relates to your area.
Edition 1 | Feb. 3, 2023: What is the Joint Commission?
Upcoming February Editions:
Edition 2 | Feb 10, 2023: Tracers
Edition 3 | Feb. 17, 2023: Policies
Edition 4 | Feb. 24, 2023: Occurrence Reporting
---
Social Media Connections for Employees

NCHC Team Communications Group (Facebook Private Group)

NCHC Employee Childcare Connection (Facebook Private Group)
---
Employee Assistance Program (EAP)
For You and Your Family
Care for you and your family is very important, and NCHC wants to make sure that you have access to Employee Assistance Services when you need them. Employee Assistance Program (EAP) services through Ascension are available to all NCHC employees and their immediate family members.
If you or a family member within your home could benefit from counseling support, connect with Ascension Employee Assistance Program (EAP)
Phone: 1-800-540-3758
Email: eap@ascension.org
Online: https://ascensionwieap.org/
EAP services for you and your family are free, private and strictly confidential.
EAP is available in multiple offices throughout our communities and can be reached at the contact information above. Due to Covid-19, services are being offered virtually. Please use the contacts above to connect with EAP.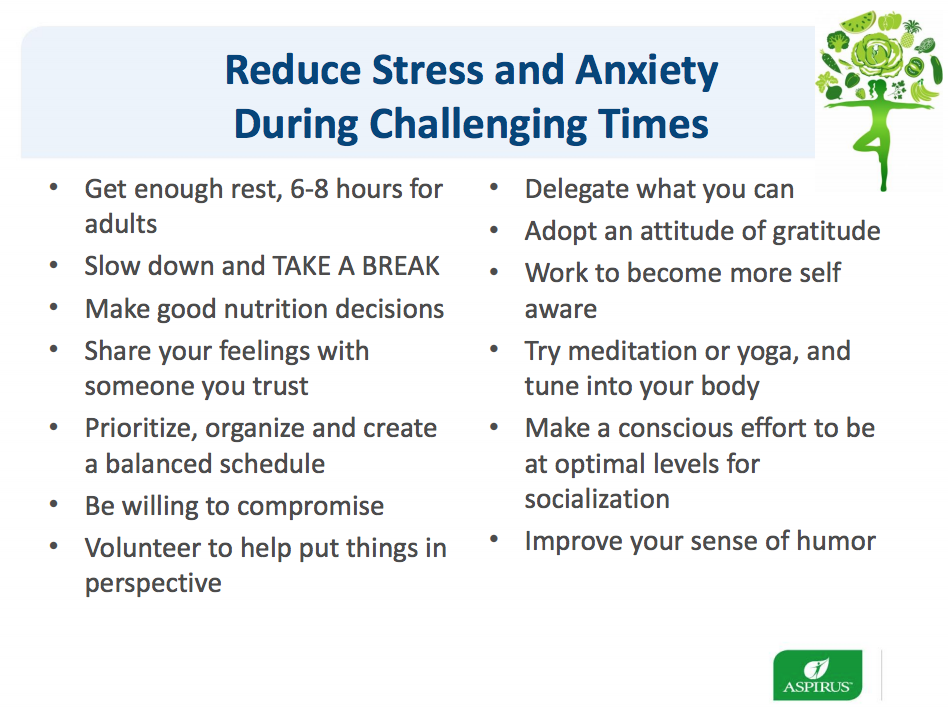 ---
The Suggestion Box!
www.norcen.org/SuggestionBox Employees can provide feedback, suggestions, tips, tricks and new ideas with an easy online submission form. Any topic, any time, anonymous or leave your name!
---
Do you have a concern that you would like to bring forward? Do you suspect a violation of our policies or Code of Conduct? Please visit our online submission page: Report a Concern. Employees may submit concerns about compliance, ethics, client/patient/resident care, or any other concern you may have. These concerns can be submitted anonymously or you may leave you name for follow up.
Once submitted it is sent directly to the NCHC Compliance Officer. For immediate concerns outside of business hours you can contact the administrator on-call by dialing 715.848.4488. You should also report a concern to your direct supervisor or Department Director.
---
News You Can Use
Read our Weekly Newsletter for NCHC Employees!
---
NCHC Web Links
The links below are to help North Central Health Care employees access useful resources. PLEASE NOTE: Some of these links and applications will not work from home. Some require you to be on the North Central Health Care network either directly, or remotely via VPN.
UltiPro (Click Here) NCHC is transitioning in the 4th Quarter 2019 to UltiPro for all Human Resources and Learning Management needs. This will replace Employee Self Service, Kronos and HealthStream.
Employee Recognition!
Nominate an employee or team for a Recognition Award!
Program Details | Nomination Form
NCHC SwagShop Shop and purchase NCHC clothing, hats and more! All orders are a flat shipping fee of $7 that ship directly to your home!
Contract/Agency Staff Training Modules
Connections Employee Success Guide
Facility Dude Make your maintenance requests here! Login required.
Email Archive Manager Lose an email. Find it here!
Employee Assistance Program 1.800. 540.3758 or 715.344.6379
Policies & Procedures
UltiPro - Log Into UKG Learning and Search for Policies by Keyword or Policy Name
Compliance
Employee Resources
Professional Development Opportunities
NCHC Employee Contacts
NCHC Human Resources Office 715.848.4419
Looking for someone specific? Check out the Talent Development and Human Resources section for more info!
NCHC Payroll 715.848.4409
NCHC Talent Development Center 715.841.5162
Employee Assistance Program 1.800.540.3758
ManageWell Employee Portal
Create a ManageWell account and participate in wellness activities in-person or virtually.
Health Insurance
Aspirus Arise 1.800.223.6048
PO Box 21684, Eagan, MN 55121
Teladoc 1.800.TELADOC (1.800.835.2362)
Tria Health Pharmacy Advocate Program1.888.799.8742
Your Resource for Medication Guidance
• Experiencing uncomfortable side effects?
• Looking for less expensive alternatives?
• Need medication recommendations?
• Have a new prescription?
Aspirus Employee Health & Wellness Center
Schedule an Appointment: 715.843.1256
*Ages 18 months and up
Clinic Hours:
Monday - Wednesday - Friday: 8:00 am - 4:30 pm
Tuesday: 6:30 am – 3:00 pm
Thursday: 9:30 am – 6:00 pm
Video Visits available! Call 715.843.1256 or visit MyAspirus.org to schedule a video or in person visit. Must be registered with MyAspirus to utilize Video Visits.
NCHC Employee Health & Wellness Center Temporary Construction Location - Effective January 4, 2023
Beginning January 4, 2023, due to construction North Central Health Care Employee Health & Wellness Center will be temporarily located to:
Aspirus Health Weston Clinic 4005 Community Center Drive Weston, WI 54476
The clinic will be closed on January 3, 2023 to prepare for the move. For appointments call 715.843.1256 or visit myaspirus.org
Monday: 8:00 am - 4:30 pm
Tuesday: 7:00 am - 3:30 pm
Wednesday: 8:00 am - 4:30 pm
Thursday: 9:30 am - 6:00 pm
Friday: 8:00 am - 4:30 pm
Construction is estimated at 6-8 weeks and an additional notice will be sent when the on-site clinic is opening again. Thanks for your understanding!
---
Dental Insurance
Delta Dental 1.800.236.3712
PO Box 828, Stevens Point, WI 54481-0828
Vision Insurance
Vision Service Plan 1.800.877.7195
Flexible Spending
Diversified Benefit Services (DBS) 1.800.234.1229
Fax: 262.367.5938
PO Box 260, Hartland, WI 53029
Wisconsin Retirement System
Employee Trust Fund (ETF) 1.877.533.5020
801 W. Badger Road, Madison, WI 53713-2526
Deferred Compensation Programs
Wisconsin Deferred Compensation 1.877.457.9327 Option 2
VOYA Deferred Compensation 1.800.335.0982
Voluntary Benefits
Aetna (Through WI Retirement System) - 2019 Benefits
Income Continuation Insurance 1.800.960.0052
The Hartford (through WI Retirement System) - 2020 Benefits
Income Continuation Insurance 1.800.960.0052
Advantage Group 715.241.5372
Fax: 715.241.5375 Email
510 Alderson Street, Schofield, WI 54476
Nationwide Pet Insurance 1.877.738.7874
Identity Guard 1.800.452.2541
Marathon County Employees Credit Union 715.261.7680
The Standard 1.833.878.8853 Email
510 Alderson Street, Schofield, WI 54476
Community Giving
United Way Workplace Giving Pledge Form