New! The Suggestion Box!
www.norcen.org/SuggestionBox Employees can provide feedback, suggestions, tips, tricks and new ideas with an easy online submission form. Any topic, any time, anonymous or leave your name!
---
News You Can Use
Read our Weekly Newsletter for NCHC Employees!
---
Covid-19 Links for Employees
Covid-19 Related Questions? Click Here to SUBMIT A QUESTION
Covid-19 Exposure
FAQ's: Covid-19 Exposure and Return to Work July 13, 2020
Staying Safe in the Outdoors by Practicing Social Distancing May 1, 2020
Managing Behavioral Health During a Pandemic: A Guide for Mental Health Professionals May 1, 2020
Remote Work Tips and How-To's
Best Practices for Working at Home
Think with Google: Work From Home Tips
The Muse: Work From Home Tips for Success
Technology How-To's from CCITC
UltiPro Learning Links: Log into UltiPro and navigate to UltiProLearning. Click on content and search for Remote. You can also navigate to the Category Menu on the right of the screen. Click Technology for easy how-to videos and pointers.
---
Visitors: Face Masks and Face Coverings
Face Mask Talking Points What to Do if a Visitor Does Not Want to Comply May 19, 2020
---
Employees: Face Masks and Face Coverings
Updated Face Mask Guidelines for NCHC Employees Revised April 8, 2020
Understanding the Different Masks: Surgical Masks and N95 Respirators April 29, 2020
As of May 14, 2020, ALL employees will now be required to wear a face covering while you enter/exit the building, await screening or are walking toor from your program or work areas within the building. A cloth face covering OR surgical mask is acceptable.
Per our Chief Medical Officer, Dr. Robert Gouthro, it is also acceptable to wear a scarf, bandana or other similar garment as long as it completely covers your nose and mouth only while you enter/exit the building, await screening or are walking to your program or work areas within the building. These cloth face coverings do not replace the requirement for staff to wear surgical masks while at work, and will not be allowed by staff other than during the times referenced above.
We have previously asked you to keep your surgical masks in a paper bag marked with your name and store them at your work station or designated area within your program. This practice will continue and we ask you do not use your NCHC-assigned surgical mask or N95 respirator outside of NCHC-related activities.
---
Frequently Asked Questions
FAQ's: Covid-19 Exposure and Return to Work July 13, 2020
Covid-19 Testing May 11, 2020
Return to Work FAQs updated May 7, 2020
Housekeeping & Cleaning During Covid-19 April 10, 2020
Face Masks FAQs updated April 7, 2020
COVID-19 Employee FAQs updated March 18, 2020
Wausau Campus Emergency Zoning Map
---
Social Media Connections
NCHC Employee Childcare Connection (Facebook Private Group)
NCHC Team Communications Group (Facebook Private Group)
---
Additional Resources
Employee Assistance Program (EAP)
Employee Assistance Program: 1.800. 540.3758 or 715.344.6379
EAP Resources: Coping with Coronavirus (.pdf), EAP Coronavirus Resources (.pdf) Employee Assistance Program, Coping with Anxiety, Homeschool Guide
Download the Latest EAP Frontline Newsletter: June 2020 | May 2020 | April 2020
Video Links and Mental Health Resources for NCHC Employees
Daily Life and Coping with Covid-19 (CDC Website)
Grounding Techniques, Mindfulness and Positive Thinking (YouTube Video)
Health and Wellness Resources for NCHC Employees (YouTube Video)
Tips for Social Distancing, Quarantine, and Isolation During and Infectious Disease Outbreak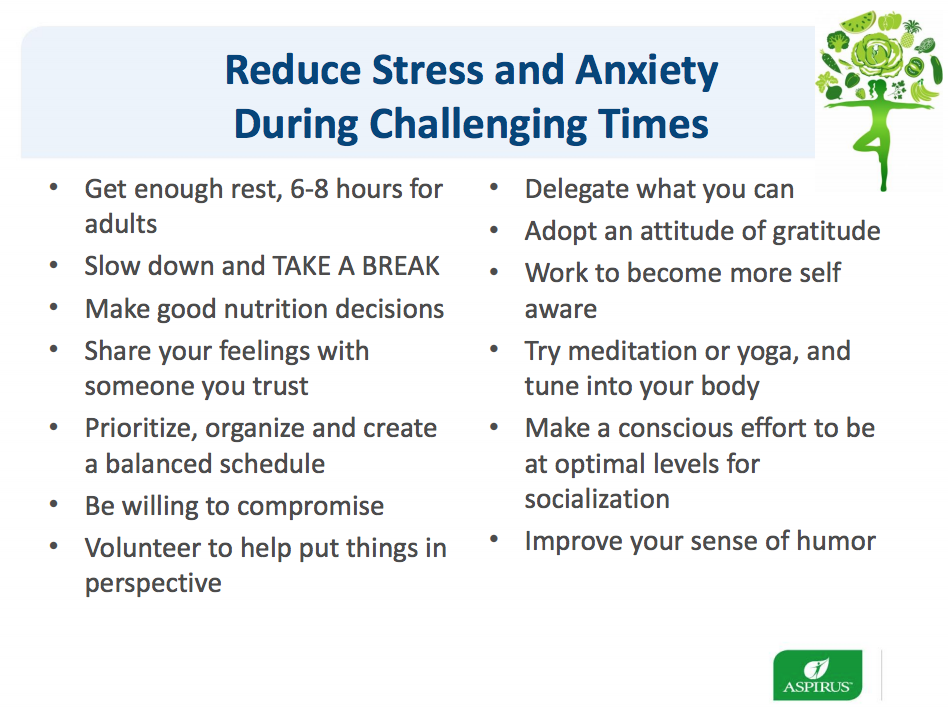 ---
NCHC Web Links
The links below are to help North Central Health Care employees access useful resources. PLEASE NOTE: Some of these links and applications will not work from home. Some require you to be on the North Central Health Care network either directly, or remotely via VPN.
UltiPro (Click Here) NCHC is transitioning in the 4th Quarter 2019 to UltiPro for all Human Resources and Learning Management needs. This will replace Employee Self Service, Kronos and HealthStream.
Employee Recognition!
Nominate an employee or team for a Recognition Award!
Program Details | Nomination Form
NCHC SwagShop Shop and purchase NCHC clothing, hats and more! All orders are a flat shipping fee of $7 that ship directly to your home!
Contract/Agency Staff Training Modules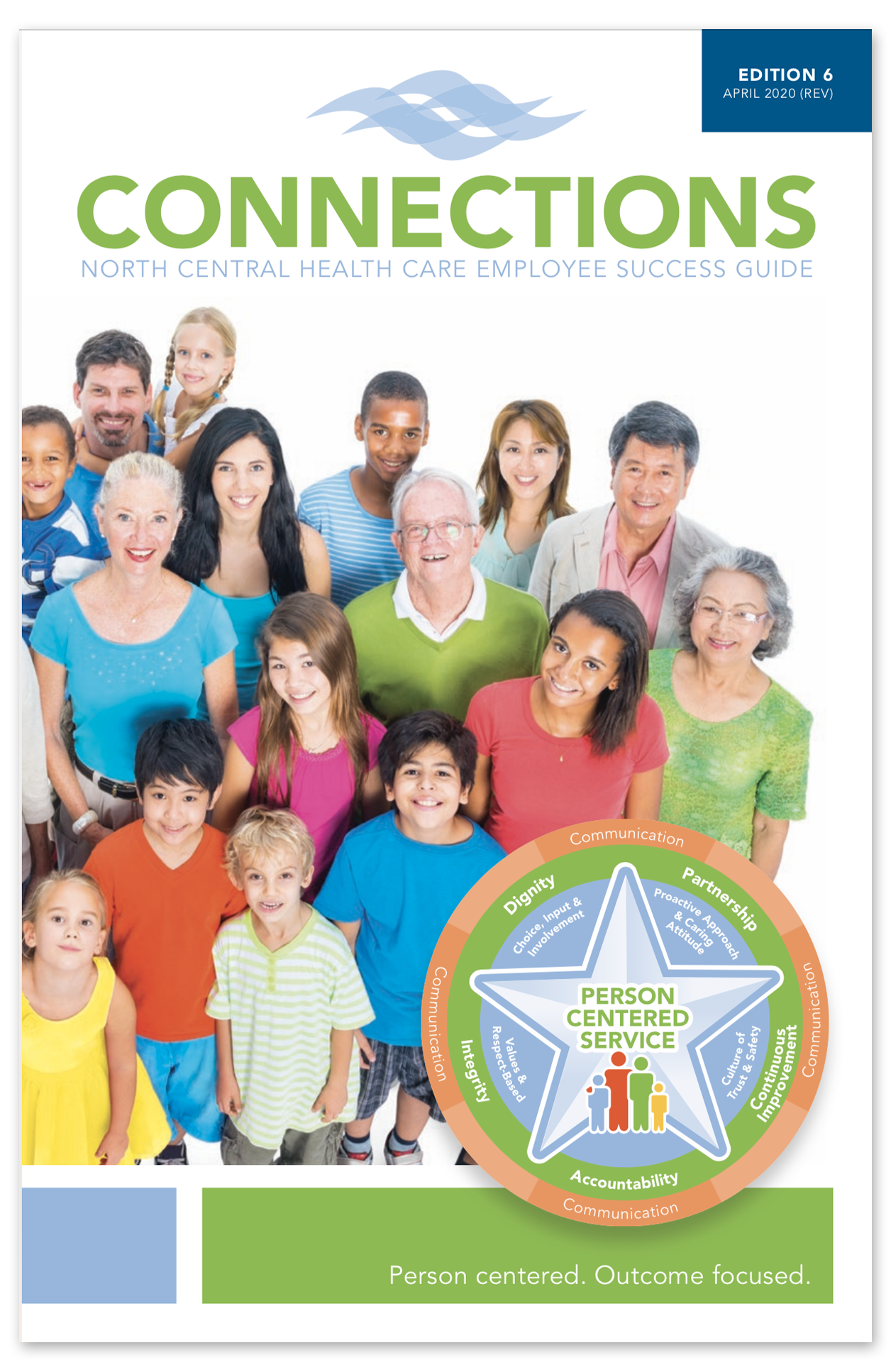 Connections Employee Success Guide
Facility Dude Make your maintenance requests here! Login required.
Email Archive Manager Lose an email. Find it here!
Employee Assistance Program 1.800. 540.3758 or 715.344.6379
NCHC Adventure Camp for Kids of NCHC Employees (Enrollment closed until Summer 2020)
Policies & Procedures
myPolicies Frequently Asked Questions
Compliance
Employee Resources
Professional Development Opportunities
NCHC Employee Contacts
NCHC Human Resources Office 715.848.4419
Looking for someone specific? Check out the Talent Development and Human Resources section for more info!
NCHC Payroll 715.848.4409
NCHC Talent Development Center 715.841.5162
Employee Assistance Program 1.800.540.3758
Health Insurance
Aspirus Arise 1.800.223.6048
PO Box 21684, Eagan, MN 55121
Teladoc 1.800.TELADOC (1.800.835.2362)
Tria Health Pharmacy Advocate Program1.888.799.8742
Your Resource for Medication Guidance
• Experiencing uncomfortable side effects?
• Looking for less expensive alternatives?
• Need medication recommendations?
• Have a new prescription?
Aspirus Employee Health & Wellness Center
Schedule an Appointment: 715.843.1256
*Ages 18 months and up
Clinic Hours:
Monday - Wednesday - Friday: 8:00 am - 4:30 pm
Tuesday: 6:30 am – 3:00 pm
Thursday: 10:00 am – 6:30 pm
Video Visits available! Call 715.843.1256 or visit MyAspirus.org to schedule a video or in person visit. Must be registered with MyAspirus to utilize Video Visits.
Dental Insurance
Delta Dental 1.800.236.3712
PO Box 828, Stevens Point, WI 54481-0828
Vision Insurance
Vision Service Plan 1.800.877.7195
Flexible Spending
Diversified Benefit Services (DBS) 1.800.234.1229
Fax: 262.367.5938
PO Box 260, Hartland, WI 53029
Wisconsin Retirement System
Employee Trust Fund (ETF) 1.877.533.5020
801 W. Badger Road, Madison, WI 53713-2526
Deferred Compensation Programs
Wisconsin Deferred Compensation 1.877.457.9327 Option 2
VOYA Deferred Compensation 1.800.335.0982
Voluntary Benefits
Aetna (Through WI Retirement System) - 2019 Benefits
Income Continuation Insurance 1.800.960.0052
The Hartford (through WI Retirement System) - 2020 Benefits
Income Continuation Insurance 1.800.960.0052
Advantage Group 715.241.5372
Fax: 715.241.5375 Email
510 Alderson Street, Schofield, WI 54476
Nationwide Pet Insurance 1.877.738.7874
Identity Guard 1.800.452.2541
Marathon County Employees Credit Union 715.261.7680
The Standard 1.833.878.8853 Email
510 Alderson Street, Schofield, WI 54476
Community Giving
United Way Workplace Giving Pledge Form