North Central Health Care's Joint Commission survey window is currently active. Are you prepared?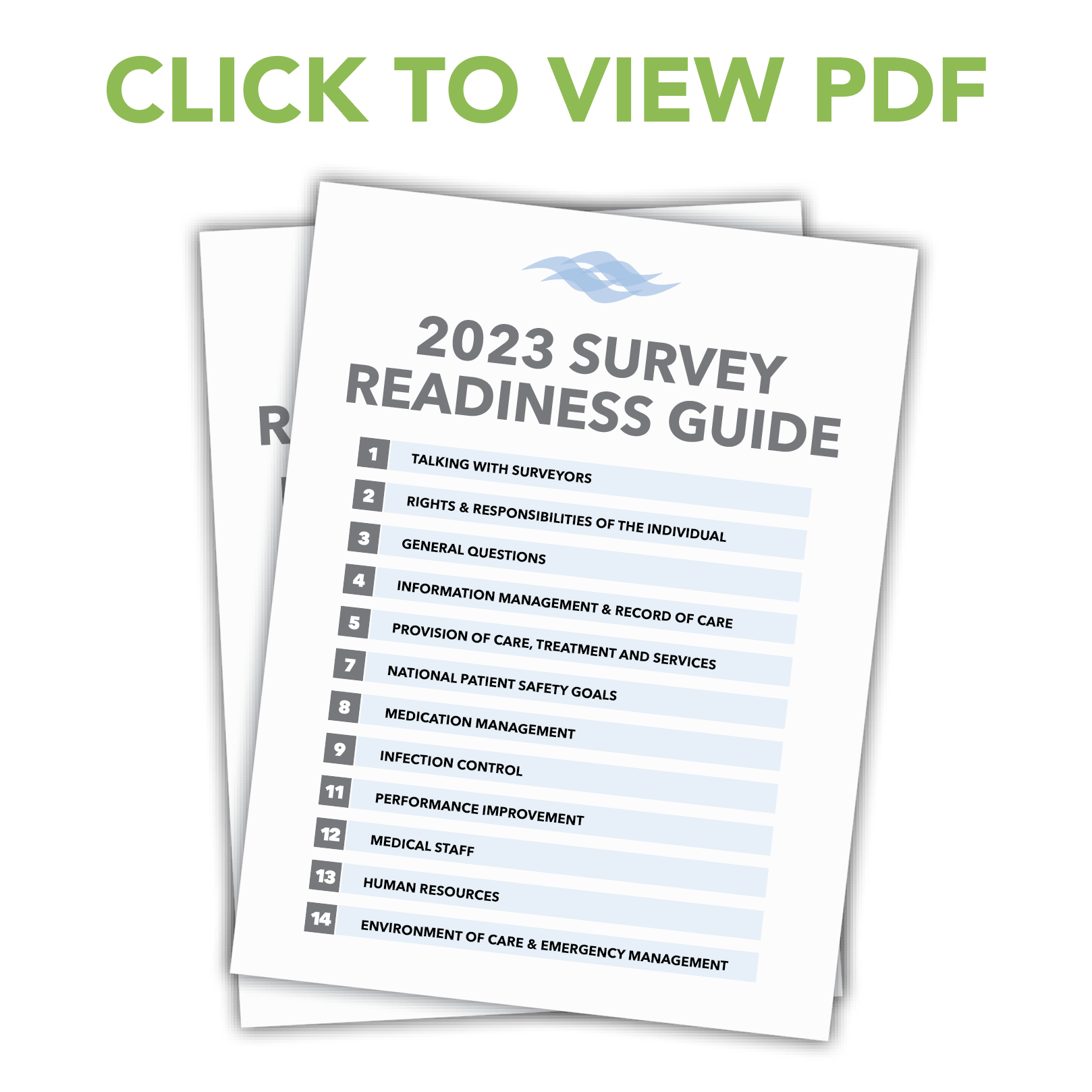 NCHC regularly participates an unannounced accreditation survey by the Joint Commission as well as routine and unannounced surveys from DHS and CMS. These surveys audit various departments of our organization and verify that our staff are providing a safe environment for patients, families, and staff and that we are delivering high-quality care. All employees should be prepared to participate in the survey process, even if you are not in direct care.
Take some time to review the Survey Readiness Guide for a quick refresher! This simplified guide walks employees through frequently surveyed topics like national patient safety goals for the Joint Commission, points of contact for important information, and a variety of other helpful reminders. You can even reference this guide during the actual survey process!
The 2023 Survey Readiness Guide will be available for employees to access in a variety of ways.
Printed Copy on Communication Boards
Odrive in NCHC Information Folder (.pdf)
Employees Communications Group Facebook Page
Emailed to all staff (.pdf)
Integrated into department meetings and huddles
Remember to relax and use your resources when surveyors arrive:
Code of Conduct
Policy & Procedure (UKG/UltiPro)
Connections Guide
Flash Fridays
Manager/Supervisor
Communications Board
Training & Education
Badge Buddies
Survey Readiness Guide