UKG Wallet for NCHC Employees
NEW! Access to your earned wages before payday
with UKG Wallet™
Powered by PayActiv
Available for all NCHC Employees!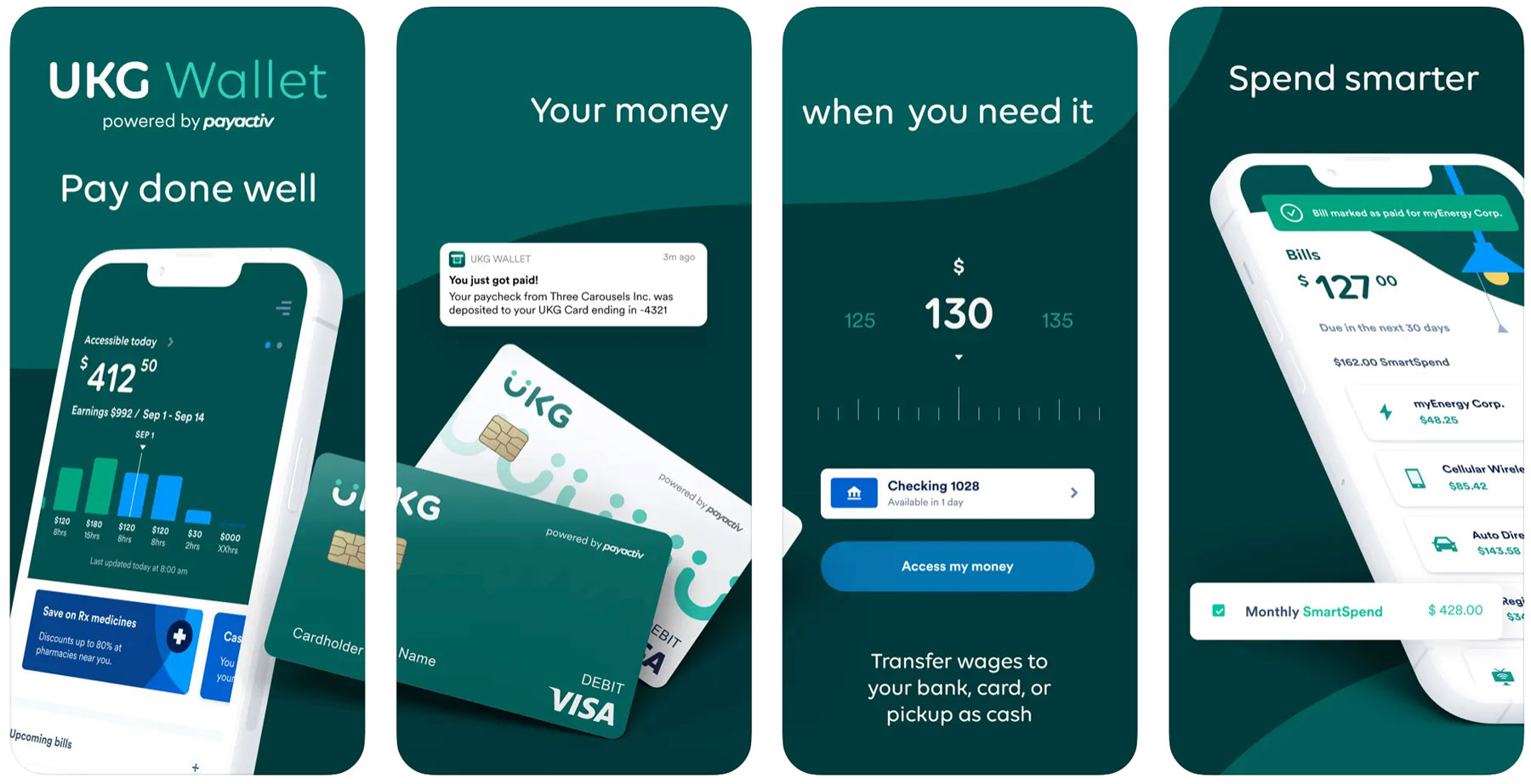 Decide when and how you get paid!
Earned Wage Access (EWA) gets you paid before payday. Work your shift, and we'll make a portion of that money available the following day*, giving you more control over when and how you want to use it. The funds you access simply get deducted from your next paycheck. No gimmicks, no hoops–just your money, in your hands.
*Funds earned on the last day of the pay period will not be available on UKG Wallet due to payroll processing.
How it works:
1. Download the UKGWallet app.
2. Create an account.
3. Access your earned wages
The money that you access through the UKGWallet app is deducted from your next paycheck.
Your money when you need it**:
Access earned wages in real time
Transfer to your bank, card, or pick up as cash
Free unlimited transfers to UKGWallet Visa® Card* with direct deposit
**See
FAQ
for all details.
---
NCHC Employees can download the
FREE UKG Wallet App on any device!
To get started download the UKG Wallet App. You will need your phone number, name, employer, and employee ID.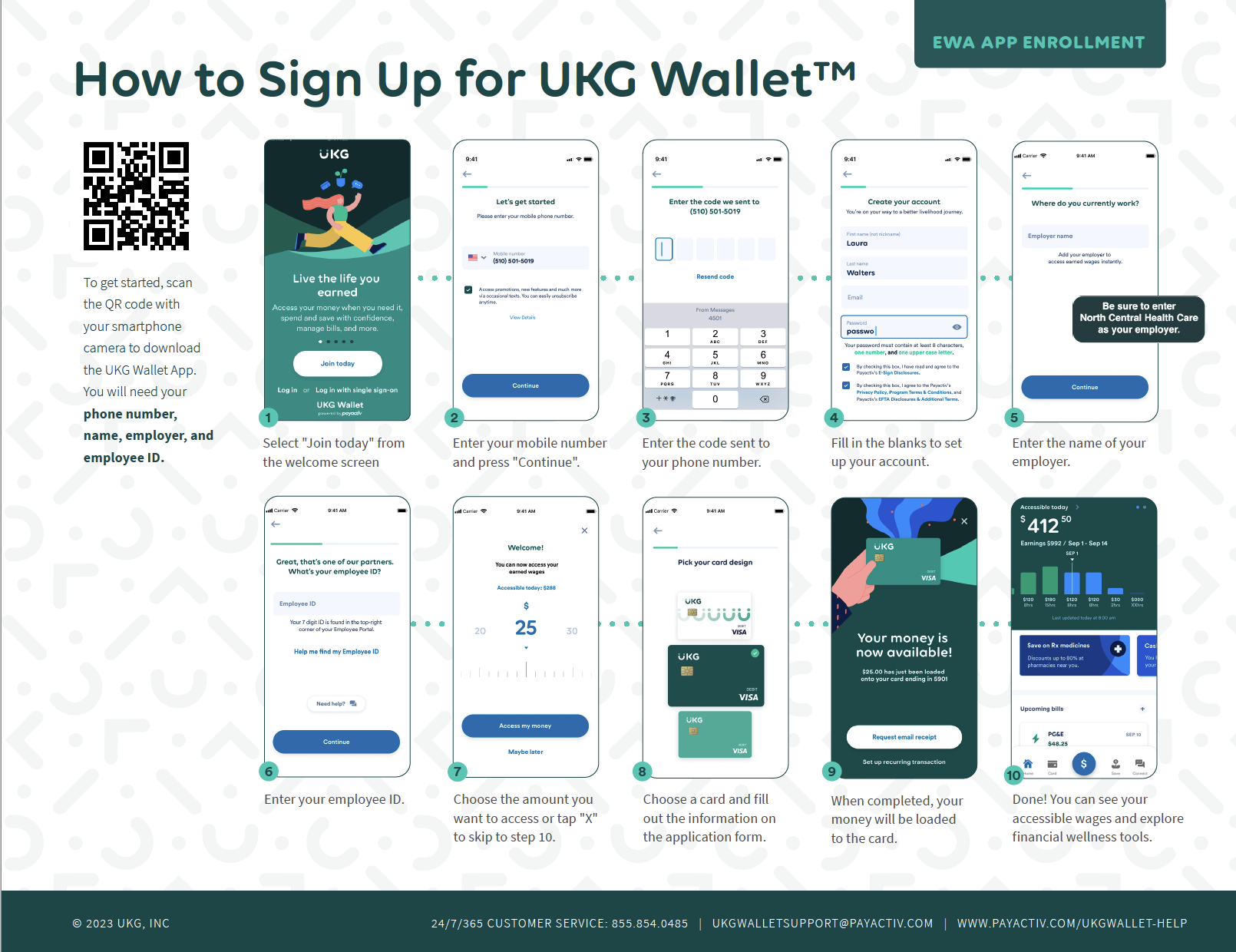 Click this image above for online Step-By-Step instructions on how to begin or use the attached Step-By-Step instructions on how to download and start using the UKG Wallet app. Access to your earned wages before payday with UKG Wallet™
Pay bills, stay ahead of fees, and handle the unexpected — with the greatest of digital ease. Powered by Payactiv, Wallet gives you the foundation to keep your finances on track and the tools you need to stay financially fit on your life-work journey.
---
UKG Wallet Resources
Frequently Asked Questions (.pdf)
UKG Wallet App Download (Scroll up to the Apple Store and Google Play Store Icons above or search UKG Wallet in your device's app store)
---
For All Questions and Customer Service, please contact the 24/7/365 Customer Service at UKG Wallet!
Online Support: WWW.PAYACTIV.COM/UKGWALLET-HELP
24/7/365 Customer Service By Phone: 1.855.854.0485