WHAT IS OPEN ENROLLMENT?
Every year employees have the opportunity to review benefit options and make changes for the following year (January 1, 2024 – December 31, 2024). That time, called Open Enrollment, runs from October 23 until November 3, 2023. It's important that you take this time to consider all of your options so you can make the right choice for you and your family.
YOU Benefit 2024
YOU Benefit 2024, a comprehensive benefit resource guide for NCHC Employees, is a great resource to utilize while reviewing benefits. Inside you will find a complete listing of all benefits available to North Central Health Care Employees and corresponding details. If you would like a hard copy of the YOU Benefit Resource Guide, please request a copy from Human Resources.
2024 Benefits at a Glance
Benefits at a Glance is a condensed PDF highlighting the most referenced benefit details, like premiums and deductibles, so you can easily compare and contrast plans side-by-side. Download this document for a quick view of this years premium updates, contribution maximums and any additional plan changes you should know about in 2024.
Highlighted Benefit Modifications
​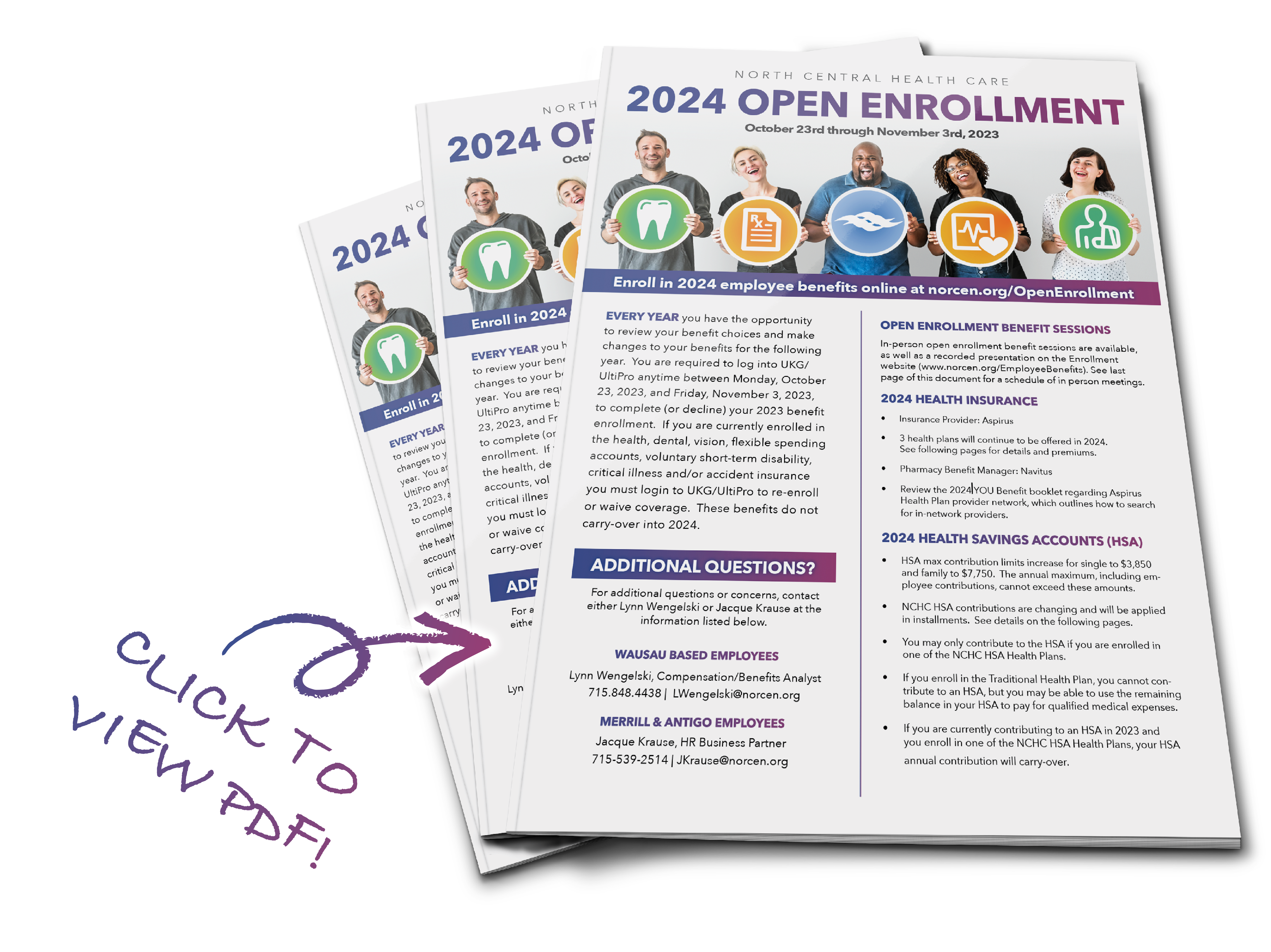 The Benefit Modification document highlights any updates to 2024 employee benefits that differ from existing 2023 coverages. Any premium, deductible, annual contribution, or coverage modification will be outlined here so you can easily preview important plan changes that may effect you or your family. It is highly recommended to research your options prior to enrollment. Click the document image to preview or download this PDF.
Voluntary Benefit Breakdowns
Click the icons below for videos detailing the benefits of voluntary insurance coverages.
In-Person Open Enrollment Sessions
The North Central Health Care Human Resources team is hosting a series of in-person open enrollment sessions to explain the details of existing and updated benefits available to qualifying NCHC Employees. Attend any Merrill or Wausau presentation to learn about available benefits, understand Open Enrollment requirements, and get answers to any questions you may have.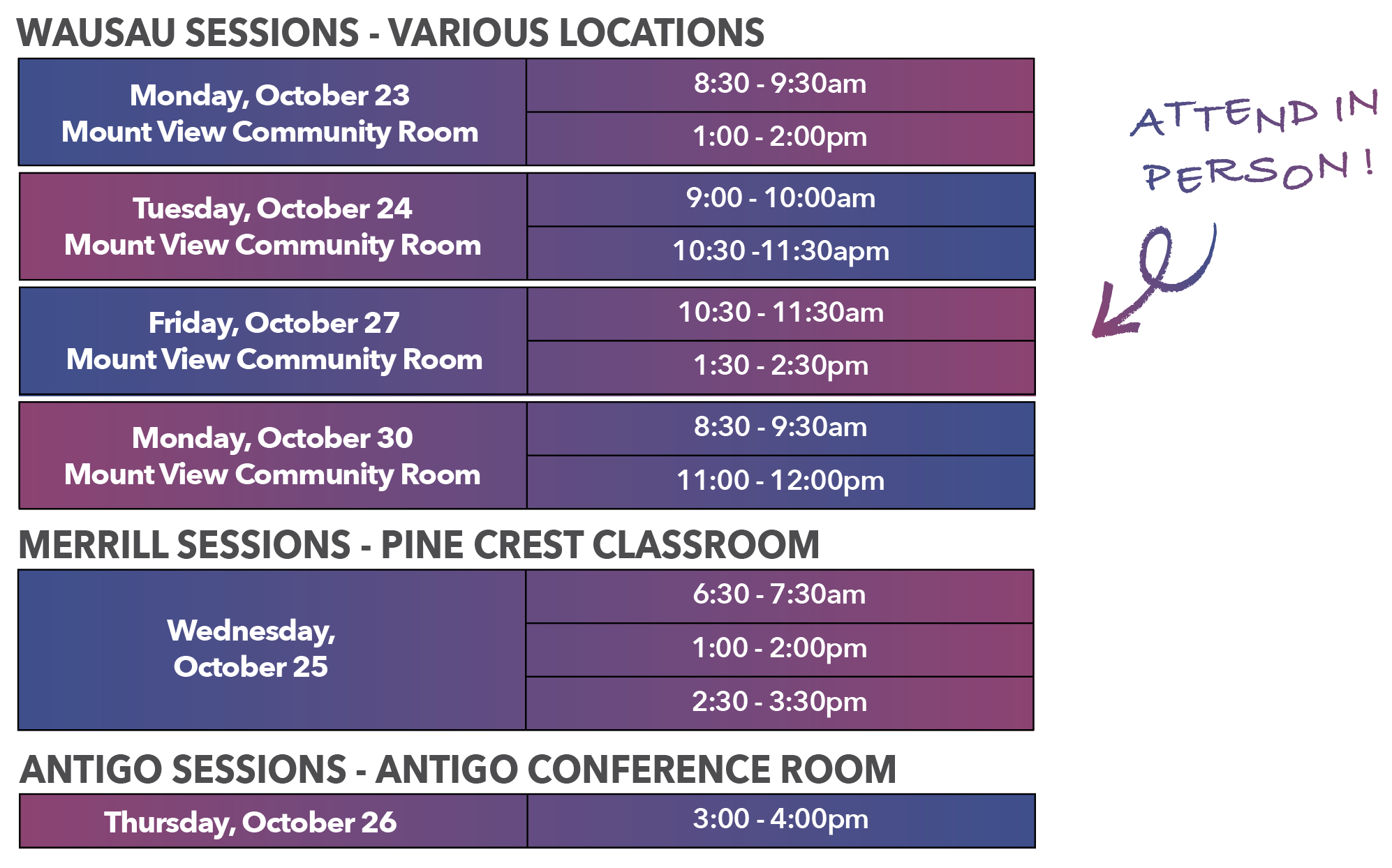 Open Enrollment How-to Guide Available Soon!
To complete your Open Enrollment selections for 2024, you are required to log into UKG anytime between October 23, 2023 and November 3, 2023 and enroll. Benefits do not carry over into 2024. For step-by-step instructions on completing open enrollment online, view the Open Enrollment How-to Guide here in the upcoming weeks.
Have Questions About Open Enrollment or Benefits?
Contact: Lynn Wengelski, Wausau Compensation/Benefits Analyst
715.848.4438 or lwengelski@norcen.org
Contact: Jacque Krause, Antigo/Merrill HR Generalist
715.539.2514 or jkrause@norcen.org