Serving Others Through Effective Communication, Listening to Understand & Building Meaningful Relationships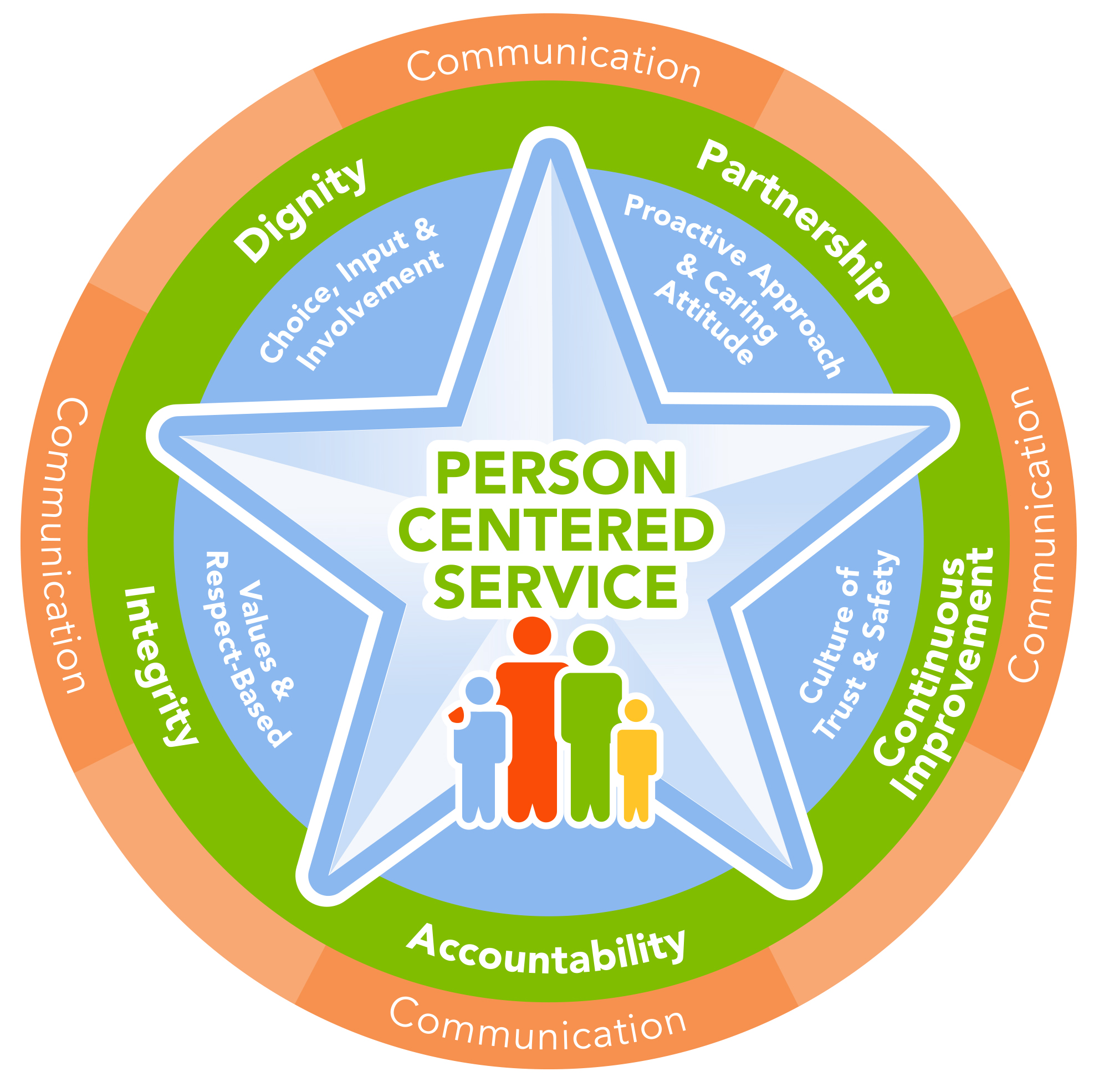 At North Central Health Care, our Person-Centered approach to service extends to those we serve every day, their families and friends, our visitors and volunteers, our dedicated staff and our community partners. It's more than just a model of care and service. It's ingrained in our culture. Person-Centered Service at North Central Health Care drives our communication, our relationships and is based on our foundation of our Core Values: Dignity, Accountability, Partnership, Continuous Improvement and Integrity.
What Does Person-Centered Service Mean to You?
Whether you are an employee, a community partner, visitor or someone receiving care, our approach to you is the same. Our team strives for effective communication at all times, understanding that communication is key factor that allows us to serve you better. We will listen to understand your needs and concerns and be proactive in our approach to every situation. We know that when we serve in this manner, the relationships that we are building will be meaningful and allow our community to grow and become stronger and healthier.
What Will You See From Our Team at North Central Health Care?
A Proactive Approach and Caring Attitude
We strive to understand and anticipate the needs of others and demand excellence at all times.
We will serve with a caring and compassionate attitude.
We will truly listen to understand and will be sincere in wanting to understand.
A Culture of Trust & Safety
Our team will offer a welcoming, safe and healing environment
Our team will develop trust through communication, actions and relationships
Our team will make it our goal to have others leave with a feeling of hope after interacting with us
Our team will understand the impact and prevalence of trauma in our society and be aware of trauma triggers
Our team will effectively identify and resolve conflict
Values & Respect-Based
Understand all the dimensions of diversity and identify cultural influences
Understand and show sensitivity to and value differences
Understand and respect life experiences of others
Value everyone and treat them with dignity and respect
Choice, Input & Involvement
We will strive for involvement of others at all levels
We will make suggestions and offer choices
We will explain processes (what is happening and why)
We will recognize and build on strengths and focus on the great things we get from everyone
We will consider other support systems in decisions – community partners, other programs, coworkers, family, friends
Tell Us How We Are Doing
At North Central Health Care, continuous feedback and improvement is critical in providing the best experience for all our interactions with those we serve, our community partners and our staff.
Please share your experience with us by completing a review on our website, social media or completing a patient satisfaction survey. We would love to hear from you!
Please visit our Payment of Fees page if you need more information.