North Central Recovery Coach Collaborative Appreciation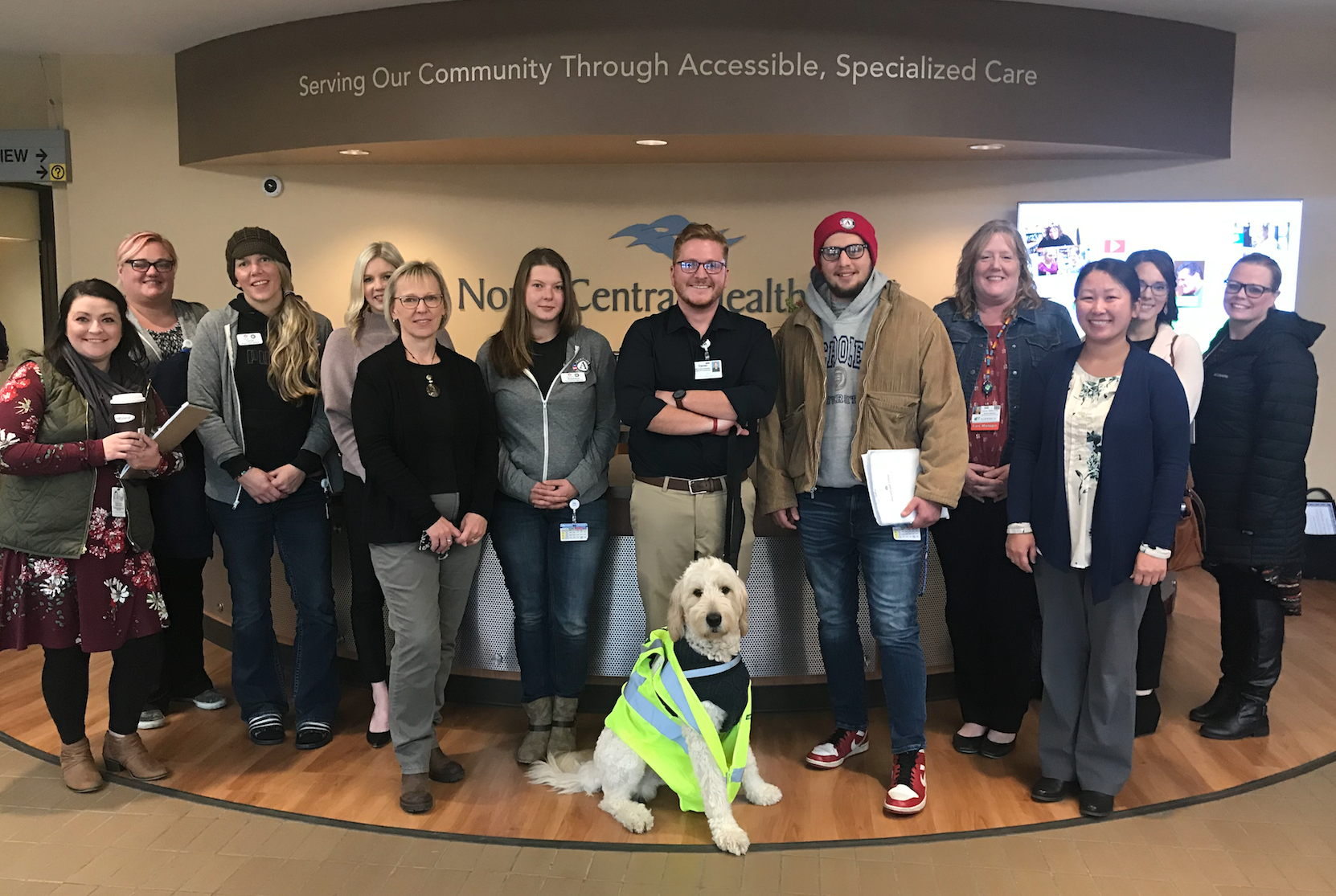 This week at the North Central Health Care Wausau Campus, Recovery Coaches from the North Central Recovery Coach Collaborative presented community partners with a special certificate of appreciation for their generosity and efforts to support those in recovery from alcohol and other addictions. The financial contributions and continued support of these community partners to Recovery Coach initiatives will enhance engagement, access and treatment completion for those in recovery within our community, further promoting recovery services, supporting the recovery community and reducing stigma. Marshfield Clinic Health Systems, Aspirus Langlade and Wausau Hospital, Lincoln County Social Services and BA & Esther Greenheck Foundation were all recognized.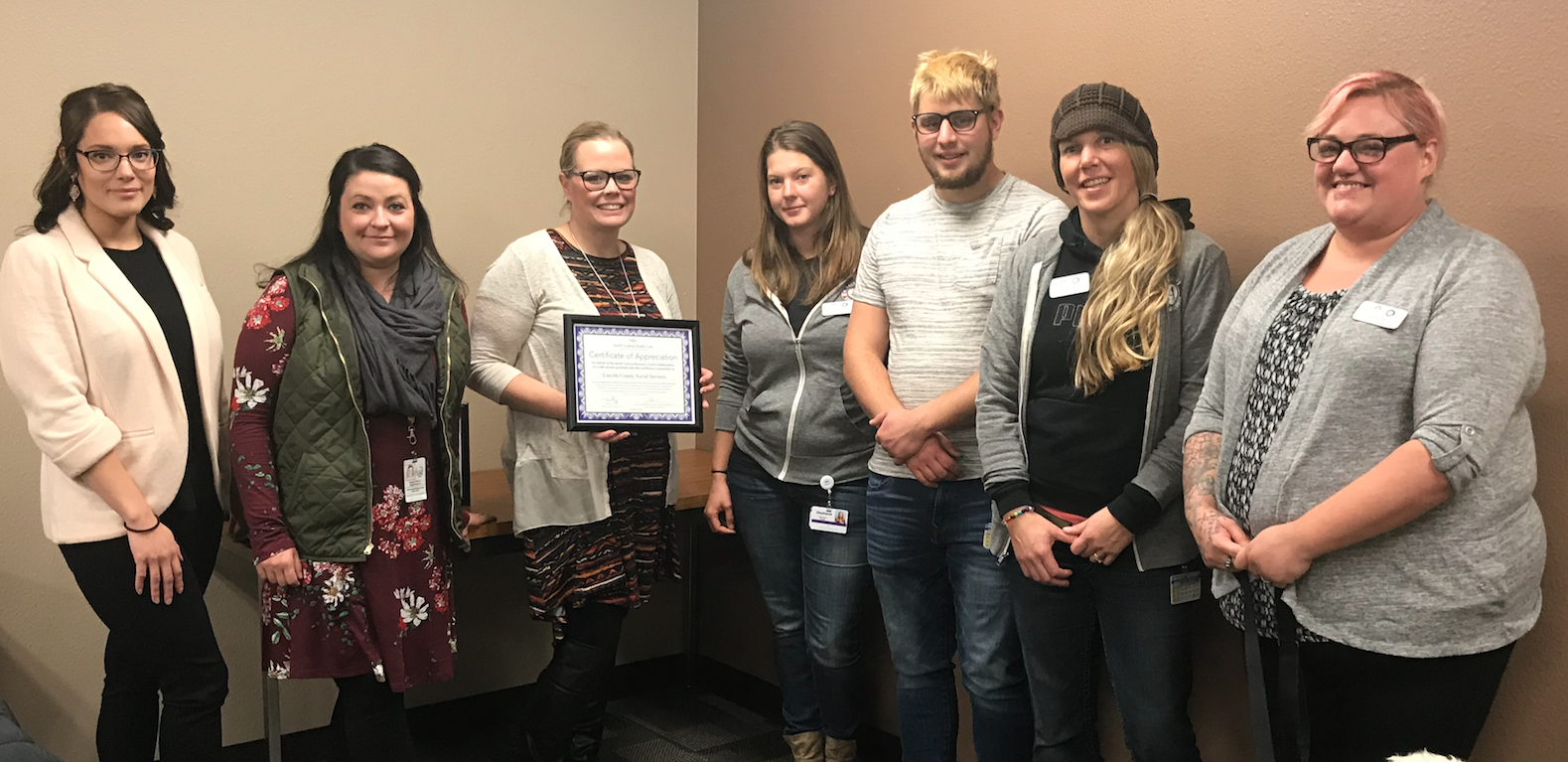 The four Recovery Coaches who began in September 2019, have spent time learning about our community, local resources and completing their training in Recovery Coaching.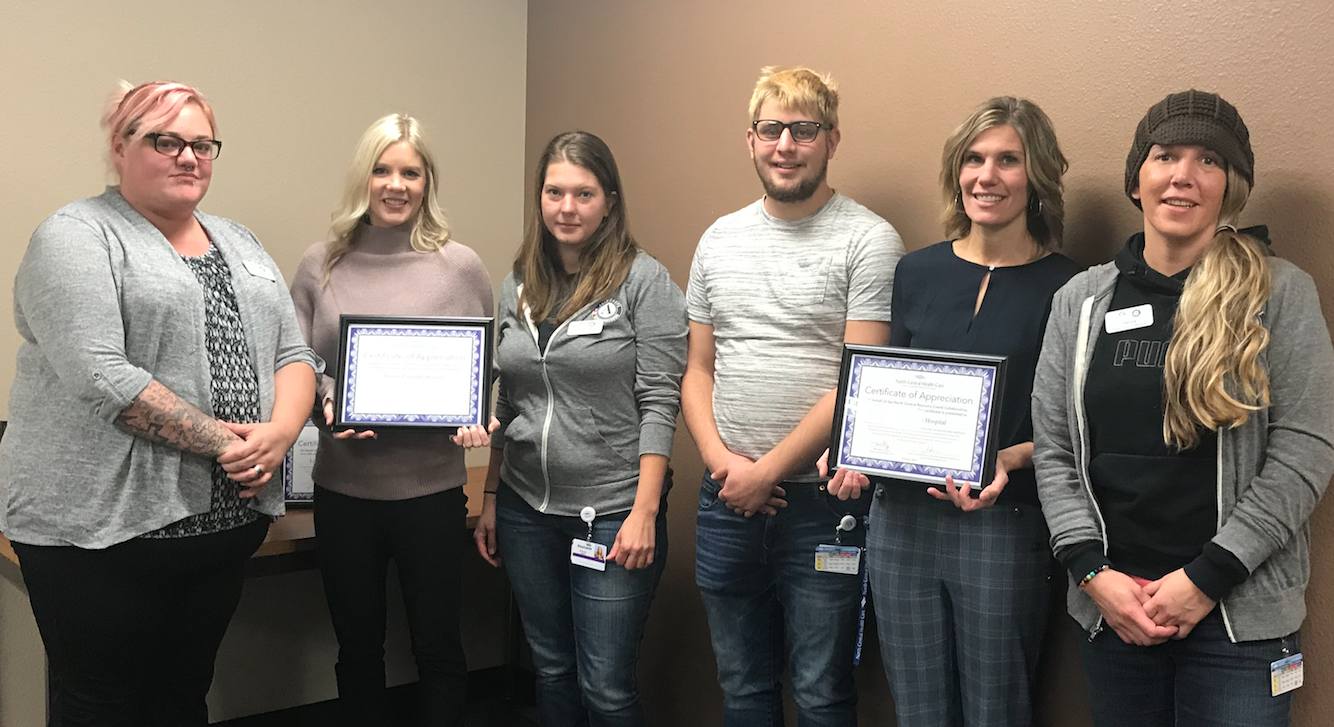 "We are helping people advance their recovery, not advancing it for them," stated Mike, Recovery Coach.
North Central Health Care would also like to thank the Wausau Police Department, Marathon County Health Department and United Way of Marathon County for their continued support and collaboration.
As a host site, North Central Health Care is hosting four Recovery Coaches who have completed training in the Connecticut Community for Addiction Recovery (CCAR) model of recovery coaching. Their work will serve to reduce prescription drug, opioid and other substance use disorders through one-on-one contact, outreach phone calls and community education.