National Children's Mental Health Awareness Day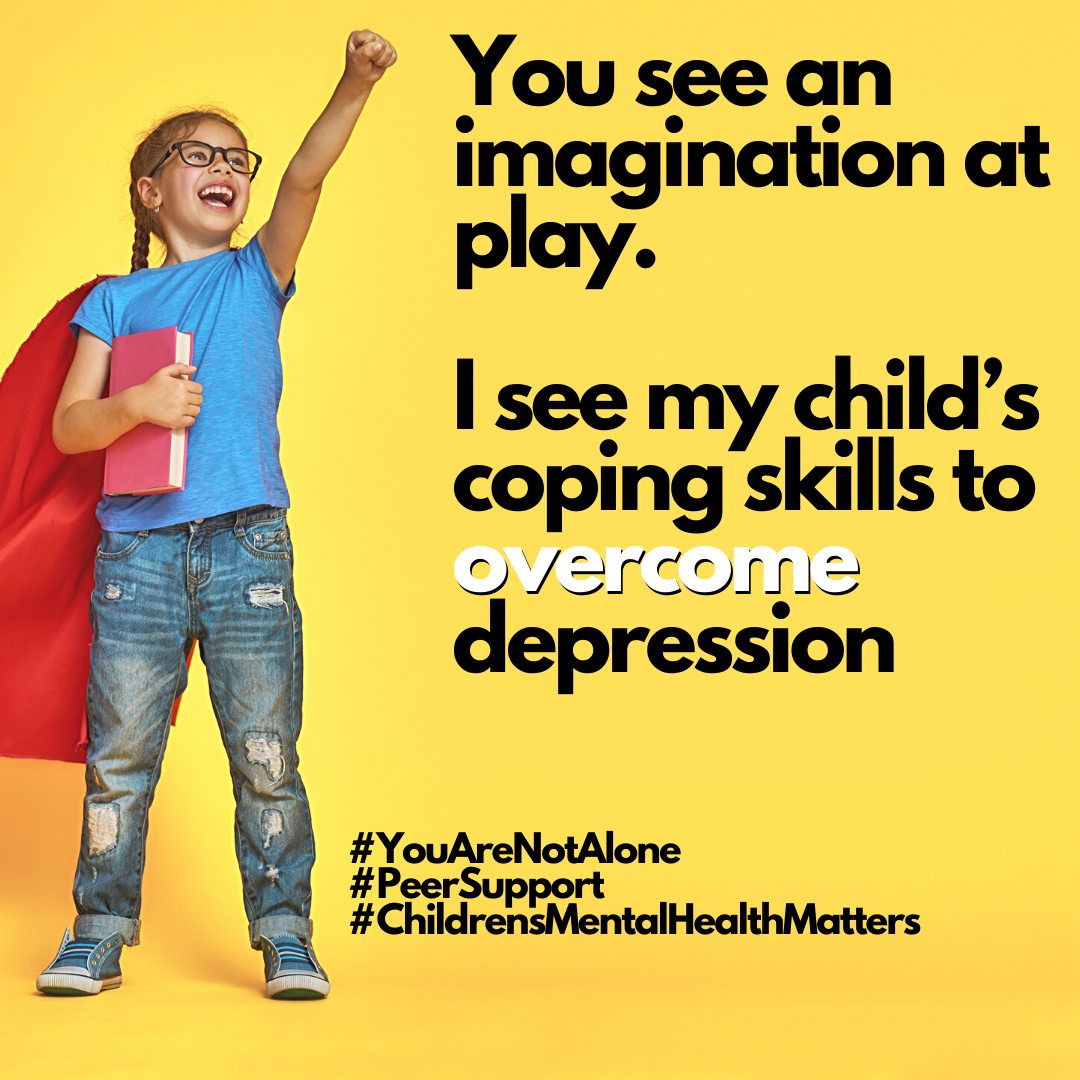 Thursday, May 7 is National Children's Mental Health Awareness Day.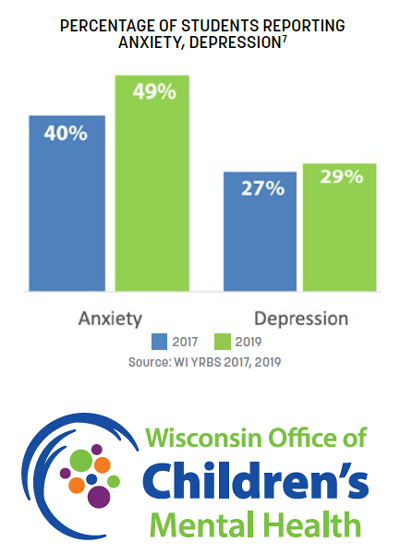 This day shines a national spotlight on the importance of caring for every child's mental health and reinforces that positive mental health is essential to a child's healthy development. For the majority of children, mental and emotional functioning is predominantly shaped by the social, economic, and environmental factors in which they are born into, live, and grow.
Almost half of high school students in Wisconsin are feeling anxious. Anxiety disorders are the most common mental health disorder, with some types starting as young as age 7. Unfortunately, most children experiencing anxiety never get the help they need and may go untreated for many years. This lack of timely care can lead to or worsen the symptoms of depression, conduct disorders, and substance use.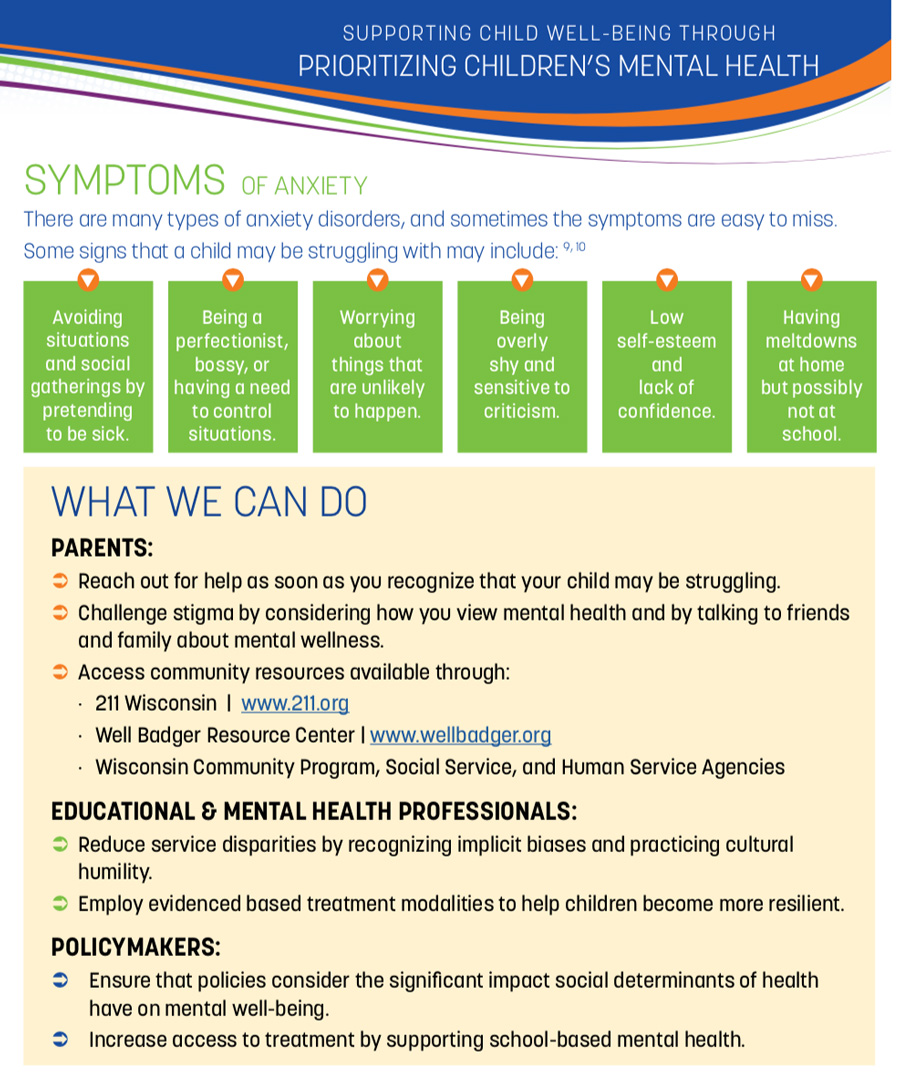 What can parents and caregivers do to prioritize children's mental health?
Reach out as soon as you recognize that your child may be struggling. Learn more about children's mental health in Wisconsin here.
NCHC provides mental and behavioral health services to both children and adults in Marathon, Lincoln and Langlade Counties. We offer crisis, inpatient, outpatient clinic and community treatment services. If you, your child or a loved one are experiencing a mental or behavioral health emergency, please contact the NCHC Crisis Center at 1-800-799-0122 or 715.845.4326. For more information about counseling, psychiatry, psychology and therapy for children, please visit our Mental Health page.