Help is 3 Numbers Away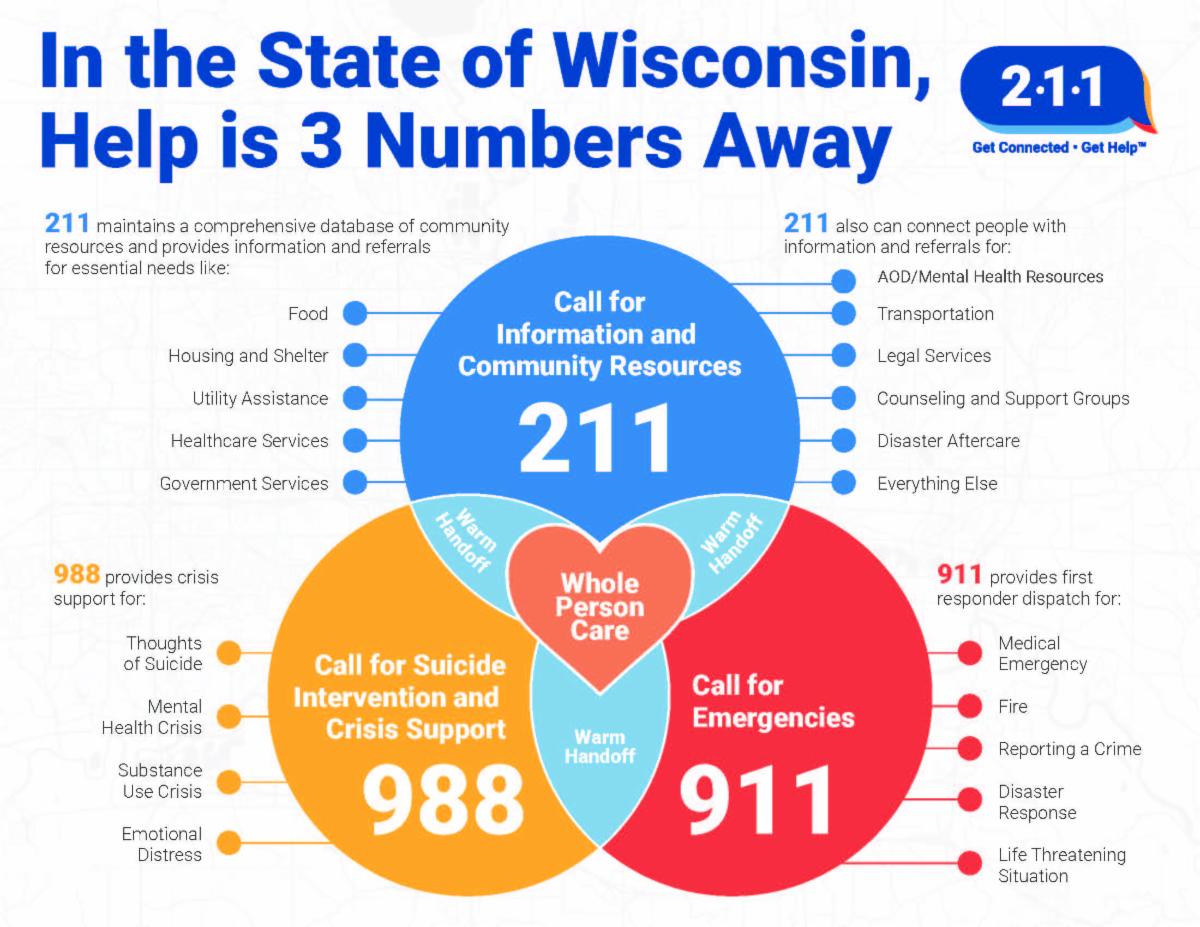 Support services, interventions and therapies for mental health concerns and challenges are available in many forms to meet individuals where they are at. You are not alone, help is available 24/7 at all of the numbers below. 
AT RISK:
Call or text 211 anytime for free assistance with human, social, and basic needs, mental health or substance abuse resources and support, and for help during disaster situations. United Way's 211 is a free, confidential information & referral service – available 24/7 for your health and human service needs. Our local 211 serves residents of Marathon, Portage, Lincoln, Brown, Door County, Kewaunee, Oneida & Vilas Counties. Our 211 program is nationally accredited by the Alliance of Information and Referral Systems (AIRS).
UNSAFE:
Call 988 for access to trained crisis counselors when experiencing thoughts of suicide, a mental health or substance use crisis or emotional distress to prevent a situation from becoming dangerous. 
DANGER:
Call 911 to request immediate assistance from police, fire, and rescue personnel for any in-progress situation that could potentially result in danger to someone's life. 
(adapted from https://www.unitedwaymc.org/211)