NCHC United Way Basket Raffle
Help Support Local Food Pantries With Your Purchase
Tickets available for purchase in the NCHC Cafeteria July 22-26th. The drawing will be held at Noon on Friday, July 26th. Funds raised will be used to purchase food for local United Way supported food pantries. Tickets are $1 each or 6 tickets for $5*. Questions?? Contact Laural Harder by email at LHarder2@norcen.org or phone at 715.848.4449 for more information.
*All off-campus tickets need to be received by 10am on Friday, July 26th to be included in the raffle drawing.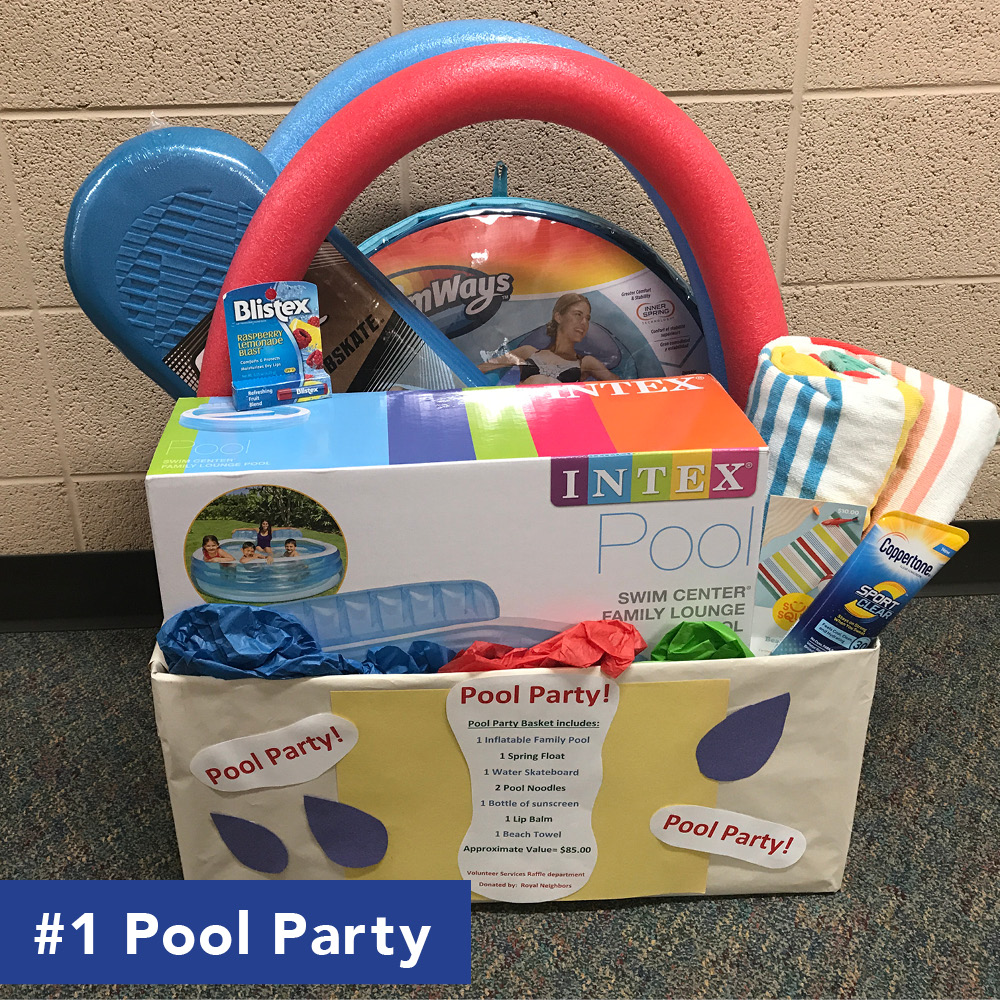 #1 Pool Party – $85 Value
Donated by Royal Neighbors through Volunteer Services
Inflatable family pool, spring float, water skateboard, pool noodles(2), bottle of sunscreen, lip balm, beach towel
---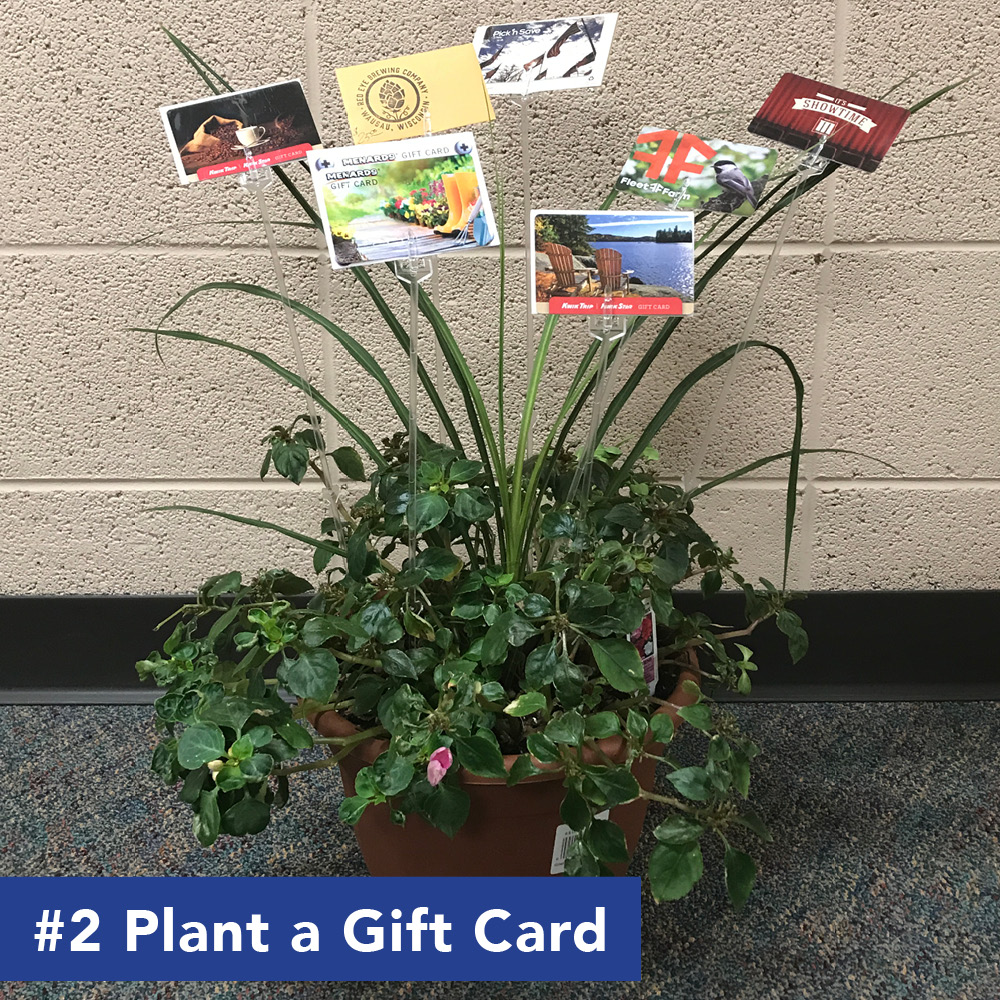 #2 Plant a Gift Card – $200 Value
Donated by Outpatient Services
Kwik Trip $50, Marcus Theater $50, Red Eye Brewing $25, Kwik Trip $20, Menard's $10, Fleet Farm $10, Pick and Save $10
---
#3 Tailgate Mania – $135 Value
Donated by NCHC Pharmacy
Portable charcoal grill, charcoal, Kwik Trip gift card $20, bag chairs(2), volleyball set, grill mitt, grilling utensils, pot holders, hard side cooler, can coolers, cups, plates, napkins, paper plates, soft side cooler
---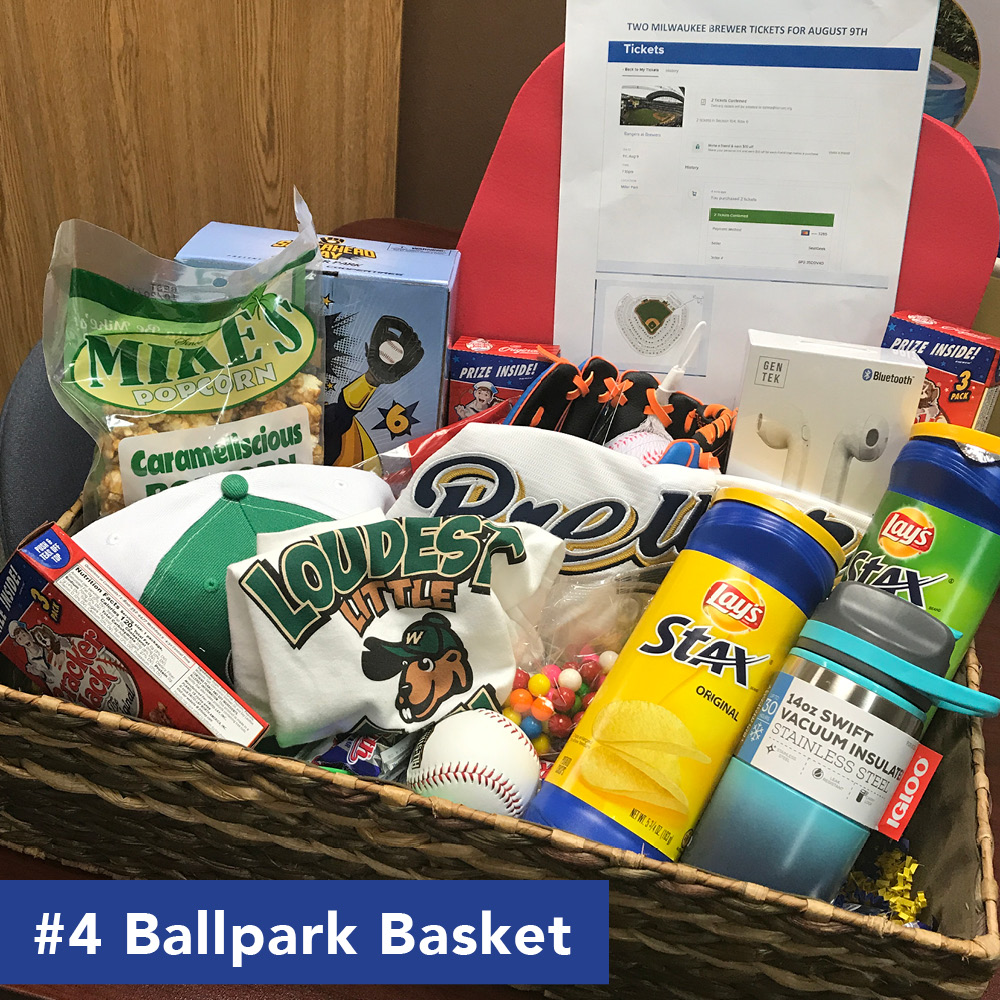 #4 Ballpark Basket – $200 Value
Donated by Behavioral Health Services
Milwaukee Brewers Tickets (2) for August 9th, Brewers jersey shirt, Woodchucks child size shirt, child's baseball glove and ball, steel water bottle, baseball caramel corn, ear buds, snacks, bobblehead, and seat cushion
---
#5 Summer Fun – $150 Value
Donated by Community Treatment
Collapsible wagon, Slip N' Slide, beach towels (2), pizza wedge float, glitter swim tube, sunscreen, aqua disc, underwater diving sticks, beach ball, jewelry
---
#6 Hit the Links – $100 Value
Donated by Kris Gage
Buffalo Wild Wings Giftcard $25, Gift Certificates for 9 holes of golf (2) (includes cart) at Pine Valley Golf Course, Callaway supersoft golf balls and tees
---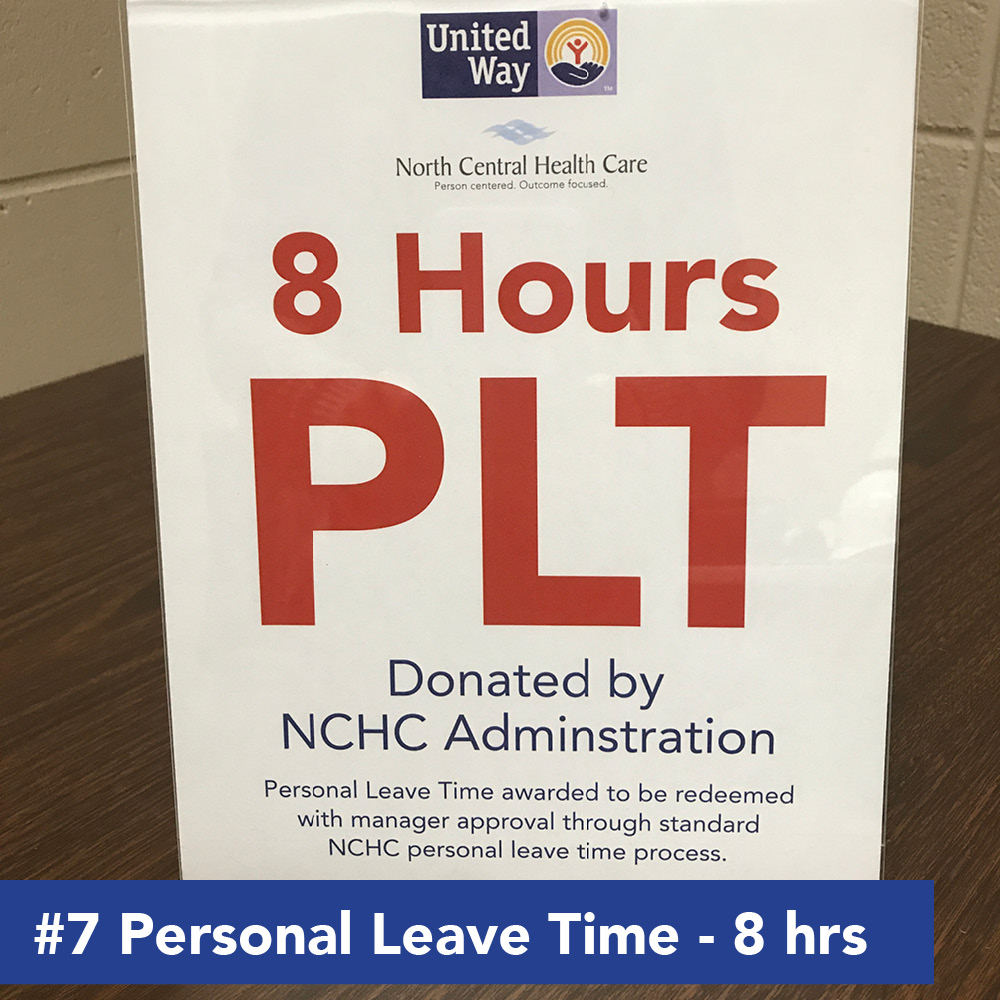 #7 Personal Leave Time - 8 hrs
Donated by NCHC Administration
8 Hours of personal leave time - award to be redeemed with manager approval through standard NCHC personal leave time process.
---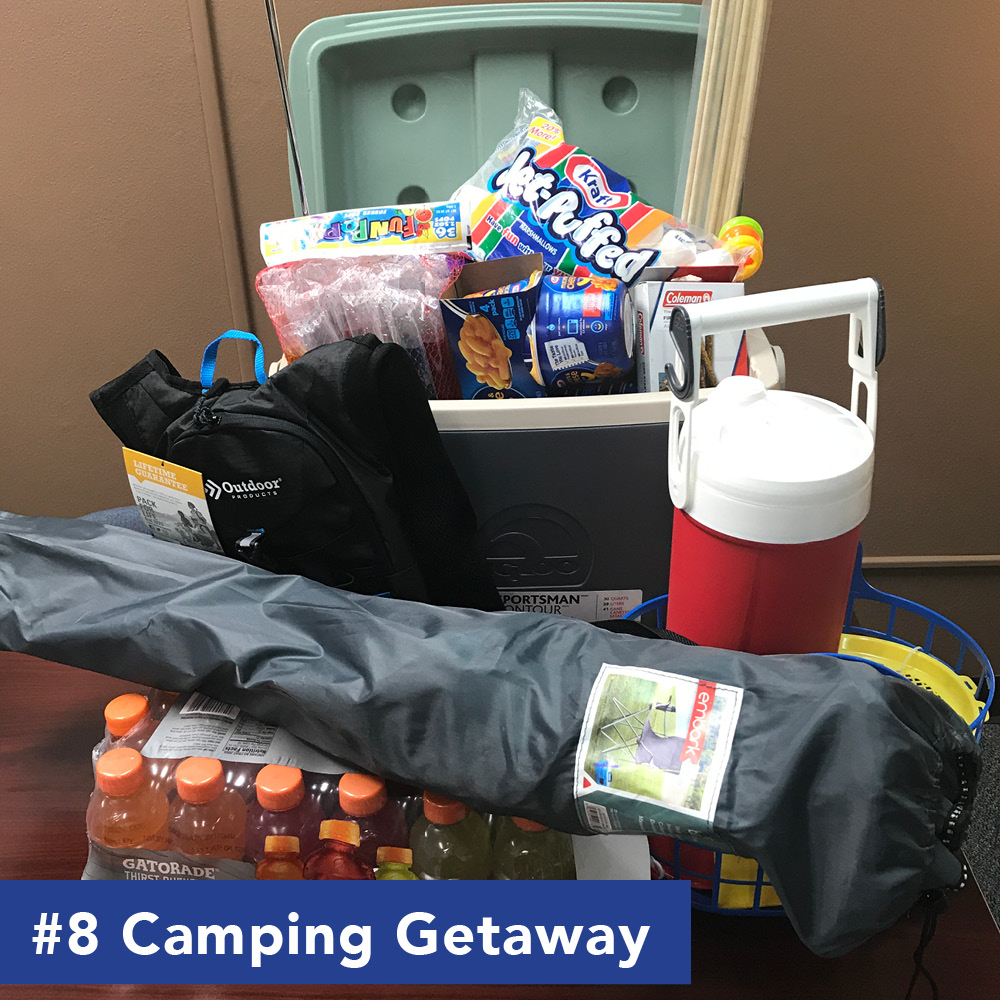 #8 Camping Getaway – Value $135+
Donated by Community Treatment and Outpatient Psychiatry Nursing Services
30 Quart cooler, 1/2 gallon cooler, camp chair, 18-pack Gatorade, popsicles, marshmallows, mac and cheese, campfire roasting sticks, firestarter sticks, Outdoor travel pack, ice packs, can koozies, frisbee, first aid kit, camping forks(4), coffee cups(2), beans, mustard, ketchup, eating utensils, bug spray(2), and citronella candle, propane lantern, sand toys
---
#9 Piggy Bank – Value $$$???
Donated by NCHC Administration
This glass piggy bank is full of cash, who knows how much.
---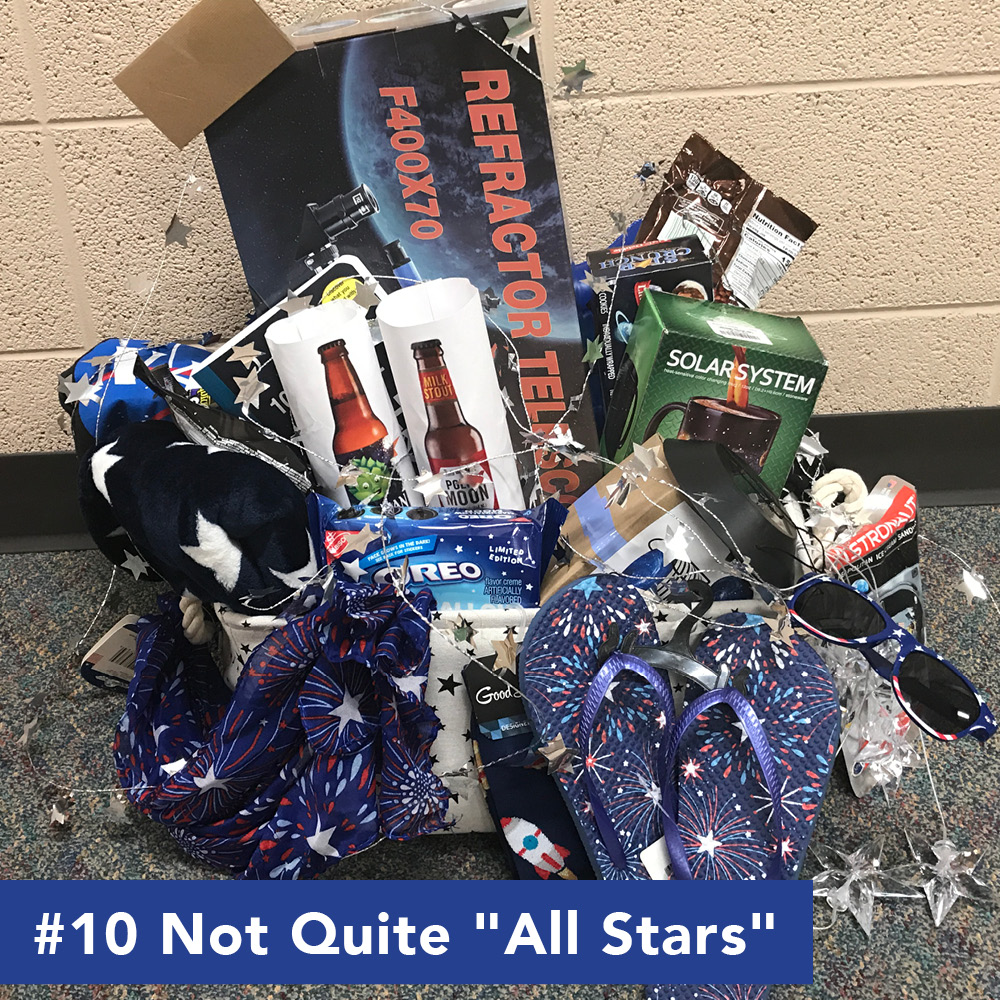 #10 Not Quite "All Stars" – $225 Value
Donated by Patient Financial Services, Information Services and Patient Access
Refractor Telescope, NASA t-shirt, Starbucks gift card $10, 100 Thing to See in the Night Sky, coaster sets(2), Star LED color changing wind chimes, Space themed apparel & accessories (scarf, sunglasses, socks, t-shirt, throw blanket, coffee mug) beer and plenty of snacks!!
---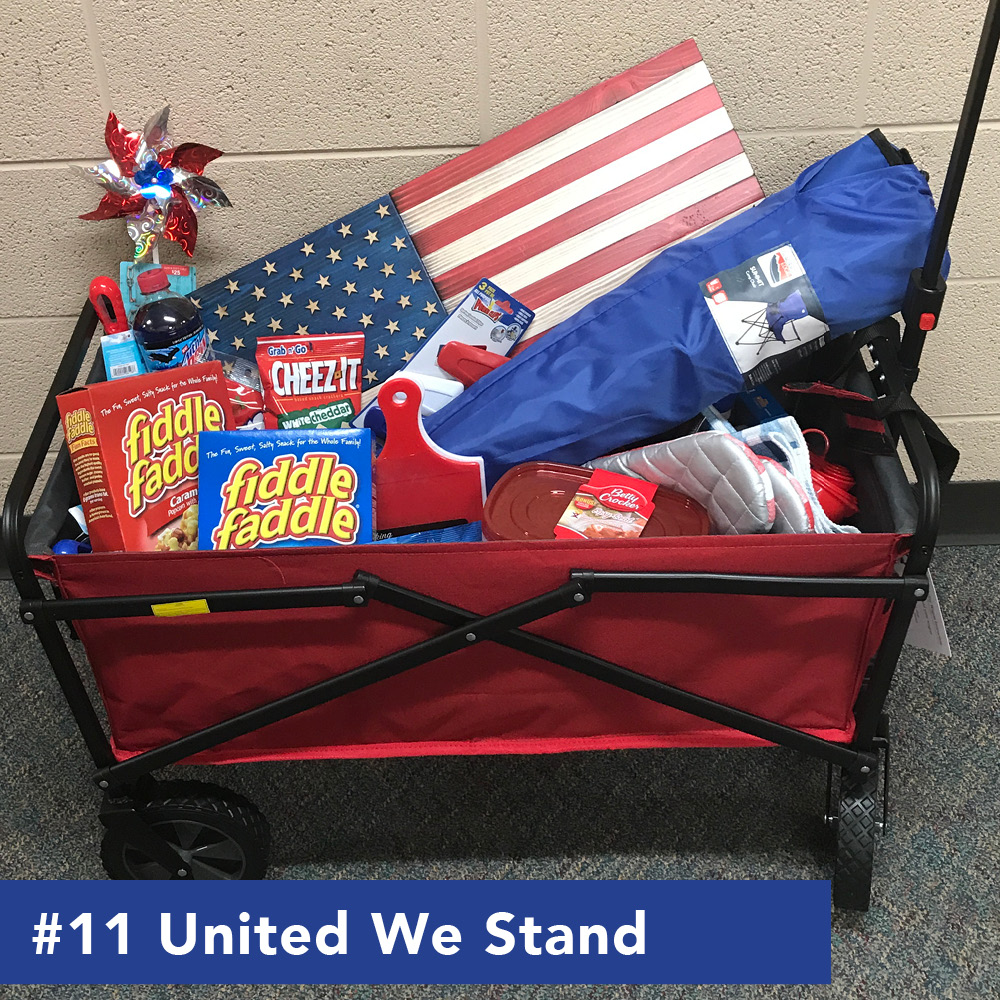 #11 United We Stand - for the Red, White, and Blue – $235 Value
Donated by Business Operations
Collapsible red wagon, camp chair, Kwik Trip gift card $50, handcrafted wooden America flag, handheld fan, chip clips, measuring cups, oven mitts, tupperware, soda, hand towels, cutting boards, hangers, bleach, ice packs, candy and various snacks
---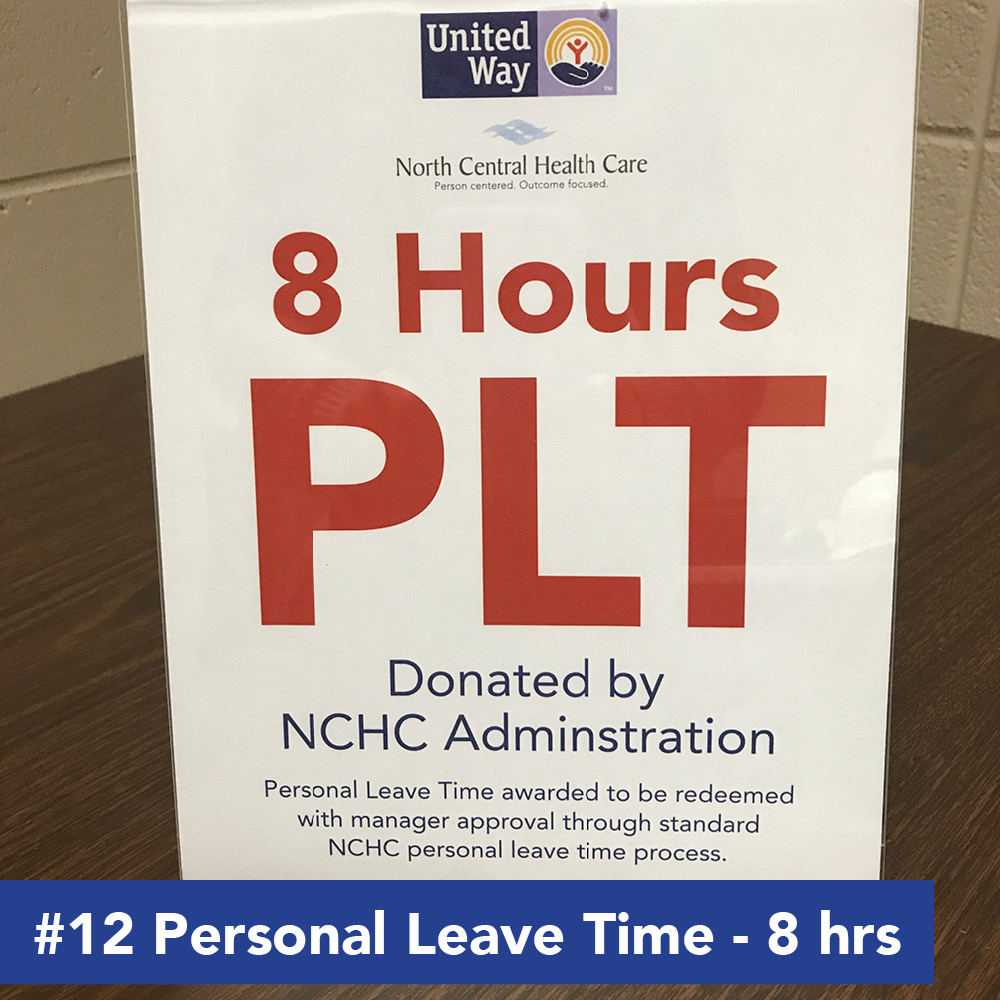 #12 Personal Leave Time - 8 hrs
Donated by NCHC Administration
8 Hours personal leave time - award to be redeemed with manager approval through standard NCHC personal leave time process.
---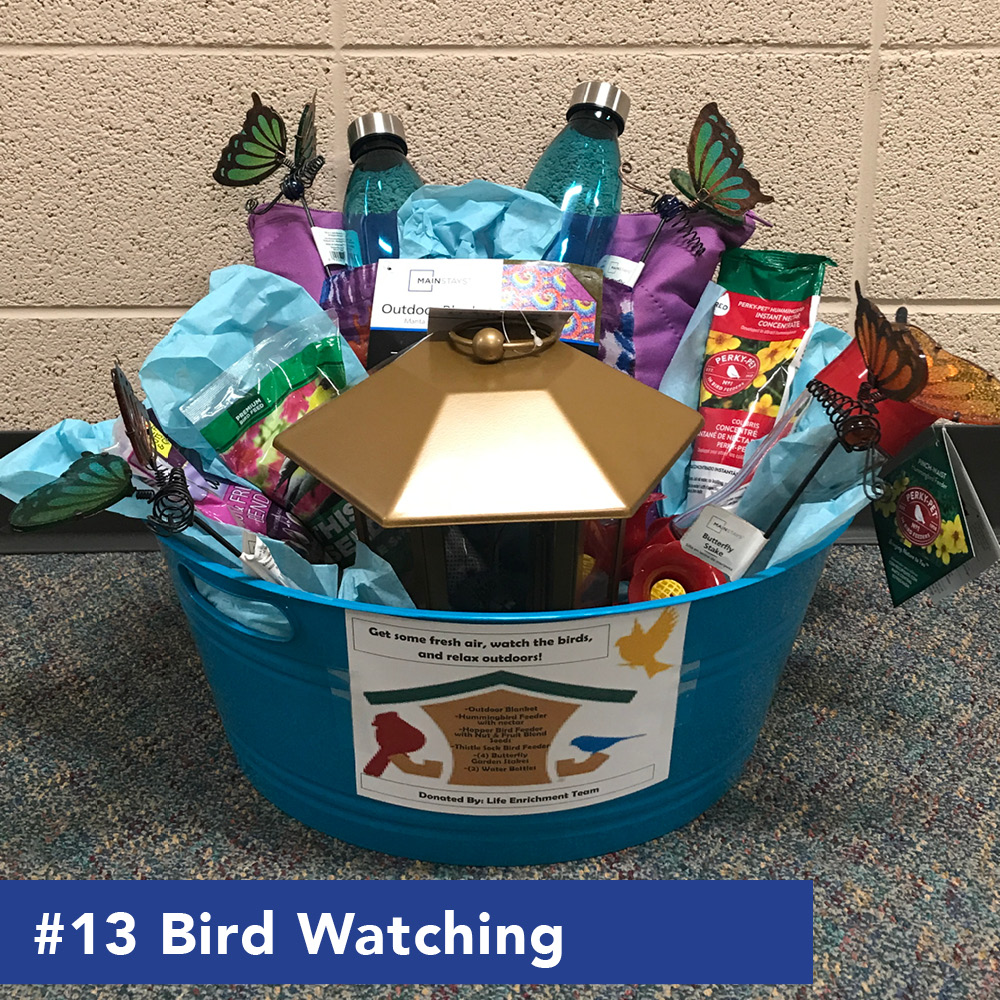 #13 Bird Watching – $50+
Donated by the Life Enrichment Team (MVCC)
blanket, hummingbird feeder, Hopper bird feeder with seeds, butterfly garden stakes (4), water bottles (2)
---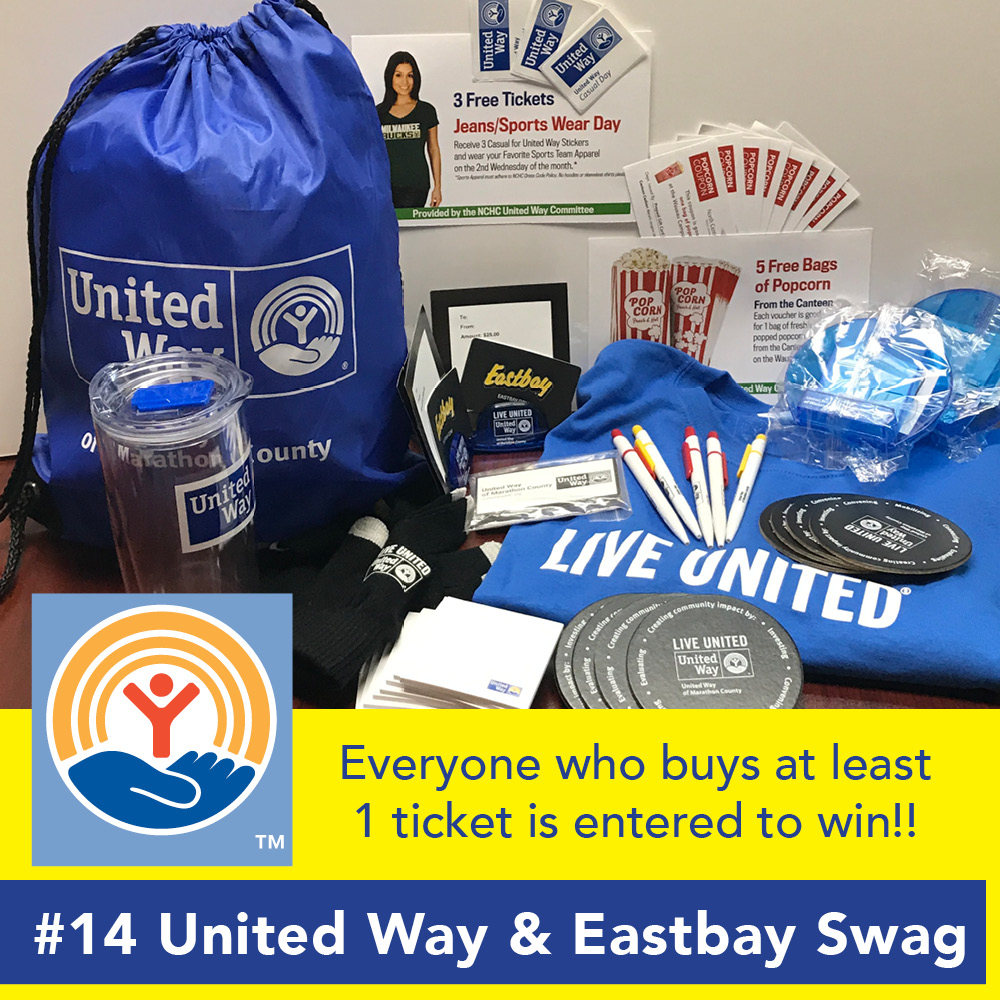 Everyone who buys at least one ticket is entered to win this basket.*
#14 United Way & Eastbay Swag – $75
Donated by NCHC United Way Committee
Eastbay Gift card $25 (2), Casual/Sports Day stickers (3, )United Way coasters(8), business card holder(2), drawstring backpack, notepads, t-shirt, phone holder(2)
* Limit one entry per day.