Psychiatry Residency Program
Central Wisconsin Psychiatry Residency Program
As a participating member of the Central Wisconsin Psychiatry Residency Program, North Central Health Care works closely with the Medical College of Wisconsin to train
Resident Physicians. Three candidates are accepted into the program each summer.
The Resident Physicians at North Central Health Care are physicians who have completed medical school and are gaining additional training in a field of Psychiatry. The ACGME accredited program was an initiative of the Medical College of Wisconsin to develop medical resources in underserved areas of the state of Wisconsin.
In late Spring 2016, NCHC welcomed the first class of physicians to the newly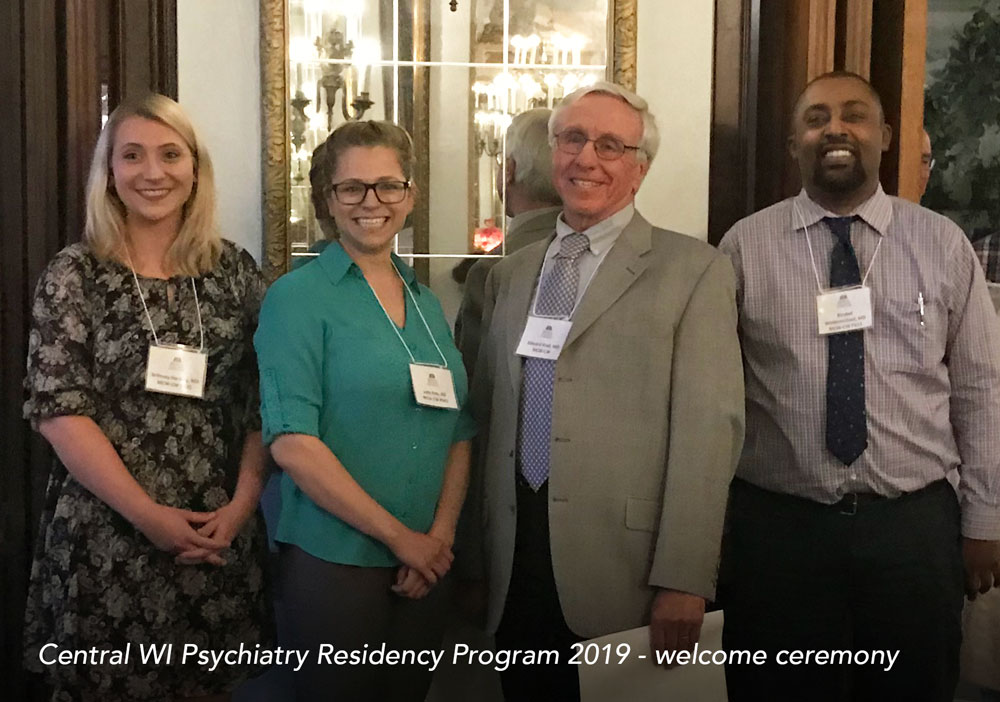 established residency program in Central Wisconsin; and we look forward to the first graduating class in 2020. The residency partnership with Medical College of Wisconsin has been beneficial to both the resident physicians who receive mentorship and guidance from veteran staff but also for the Central Wisconsin community, at large, who gain access to much needed psychiatric care.
At North Central Health Care, Resident Physicians see patients and provide care under the direction of a Psychiatrist.
What can a patient can expect during their appointment?
The Resident Physician will see a patient and complete an assessment.
Following the assessment, the Resident Physician and supervising Psychiatrist will see the patient together and develop a plan of care with them.
A follow-up appointment to see the Resident Physician will be made when necessary.
The secondary goal of the residency program is to encourage residents to remain in Central Wisconsin after they complete their residency in an effort to reduce the shortage of psychiatric physicians in our local community. Our hope is that they will find our community as rewarding and welcoming as we do.
Current Psychiatry Residents at North Central Health Care