Older Americans Celebrated with a Proclamation Event with Mayor Mielke at Mount View Care Center
North Central Health Care Celebrates Older Americans Month with Kick-Off Celebration on May 1 at 2:00 pm.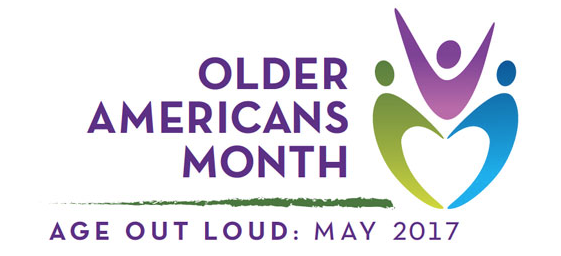 (Wausau, WI) North Central Health Care's Mount View Care Center is celebrating Older Americans Month with an exciting event being held at Mount View Care Center on May 1, 2017 at 2:00 pm in the 2nd Floor Dining Hall. Come and join the fun as we celebrate Older Americans Month: Age Out Loud! The event will feature entertainment, games, slideshows and a proclamation by Wausau Mayor Robert Mielke and speech by North Central Health Care Interim CEO, Michael Loy. Mount View Care Center residents, families, community and media partners are invited to attend and share in the celebration. https://www.facebook.com/events/751012385081149/
More than ever, older Americans are trying new things and engaging in their communities. They are striving for wellness, focusing on independence, and advocating for themselves and others. What it means to age has changed and this event is the perfect opportunity to recognize and celebrate what getting older looks like today.
North Central Health Care's Mount View Care Center is located along the shores of Lake Wausau and offers services for those in need of skilled nursing. Designed around the specific needs and abilities of its long- and short-term residents, it is operated 24 hours a day by professional staff specially trained in respiratory, music, occupational, post-acute, rehabilitation, respite, long-term, aquatic, speech and dementia therapies.
North Central Health Care compassionately serves the counties of Marathon, Langlade and Lincoln through an accessible, specialized continuum of care. Comprehensive health and wellness therapy, rehabilitation and skilled nursing are provided for people of any age, allowing them to live the quality life they deserve.
For more information, please contact:
North Central Health Care
Jessica Meadows, Marketing & Communications
1100 Lake View Drive - Wausau, WI 54403
715.848.4309 jmeadows@norcen.org