North Central Health Care and Marathon County Celebrate Construction of Aquatic Therapy Pool with Groundbreaking Ceremony on August 5, 2019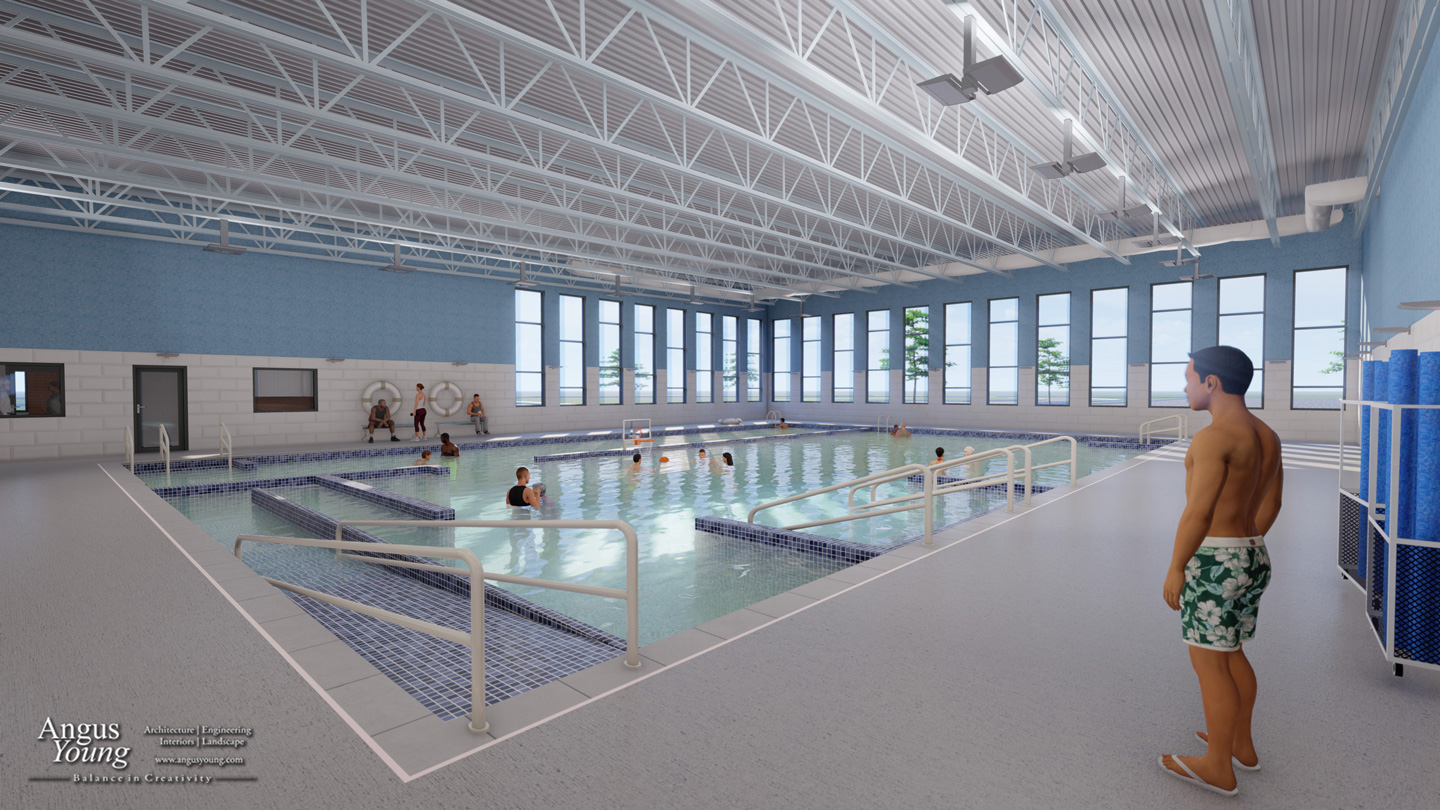 For Immediate Release August 2, 2019
NCHC Aquatic Therapy Pool marks first phase of $73 million construction for the North Central Health Care Wausau Campus set to conclude in 2022 for NCHC's 50-Year Anniversary

Over $3.25 million raised by 600 individual donors to support pool construction

Marathon County providing $3 million in capital funding for pool construction

Aquatic Therapy Pool planned to open in early 2020
(Wausau, WI) North Central Health Care (NCHC) and Marathon County are pleased to announce a Groundbreaking Ceremony to be held on Monday, August 5 at 2:00 pm for the new Warm Water Aquatic Therapy Pool. The event will be located at 1100 Lake View Drive in Wausau. Donors, supporters, and the public are invited to attend the event to celebrate the first phase of construction taking place on the NCHC Wausau Campus. Miron Construction Co., Inc. has been selected as the contractor for this phase of the NCHC Wausau Campus renovations. The Aquatic Therapy Pool has been specifically designed for warm water aquatic physical therapy, water exercise programs and community and family swim programs that help individuals manage pain and maintain or reclaim their independence.
In September of 2017, the Marathon County Board of Supervisors approved $3 million in capital funding to build a new Warm Water Therapeutic Pool at NCHC. This approval was contingent upon a Capital Campaign Committee raising another $3 million in community support by March 1, 2018. The total cost of the therapeutic pool project was estimated at $6 million. Almost 600 separate pledges came in from community members, local foundations and businesses, totaling just over $3.25 million to support the Warm Water Therapeutic Pool. The Capital Campaign has surpassed a $3 million goal to raise funds in the community for the new warm water therapeutic pool in early 2018.
Over the next 30 years, a new pool will have the potential to impact at least 40,000 to 50,000 people directly, allowing the new facility to be a self-sustaining and viable health care resource for our Central Wisconsin community. With the opioid crisis our community is facing, the pool has even become a way for physicians to avoid prescribing addictive pain medication. More and more physicians are prescribing warm water therapy.
Miron Construction Co., Inc.,one of the nation's premier construction firms and industry leaders, provides innovative pre-construction, construction management, design-build, industrial, and general construction services nationwide. The forward-thinking, century-old private company is headquartered in Neenah, Wisconsin, with regional offices in Eau Claire, Madison, Milwaukee, and Wausau, Wisconsin, and Cedar Rapids, Iowa. Ranked 94th among the "Top 400 Contractors in the United States" and 99th among the "Top 100 Green Building Contractors in the United States" by Engineering News Record (ENR) (based on annual revenue), Miron is also the Official Provider of Construction Services for the Green Bay Packers and Lambeau Field. For more information, please visit www.miron-construction.com/. Find Miron Construction on social media: Newsroom | Twitter | Facebook | YouTube | LinkedIn | Instagram
North Central Health Care provides compassionate and specialized care for over 12,500 people each year with complex behavioral and skilled nursing needs in Marathon, Langlade and Lincoln Counties. Services are provided for mental health, substance abuse, crisis, developmental disabilities, adult protection, aquatic physical therapy and skilled nursing care. Find North Central Health Care on social media: News | Facebook | Twitter | LinkedIn
####
For more information, please contact:
North Central Health Care, Jessica Meadows, Marketing & Communications
1100 Lake View Drive • Wausau, WI 54403
715.848.4309 jmeadows@norcen.org www.norcen.org