Wausau East Students Visit North Central Health Care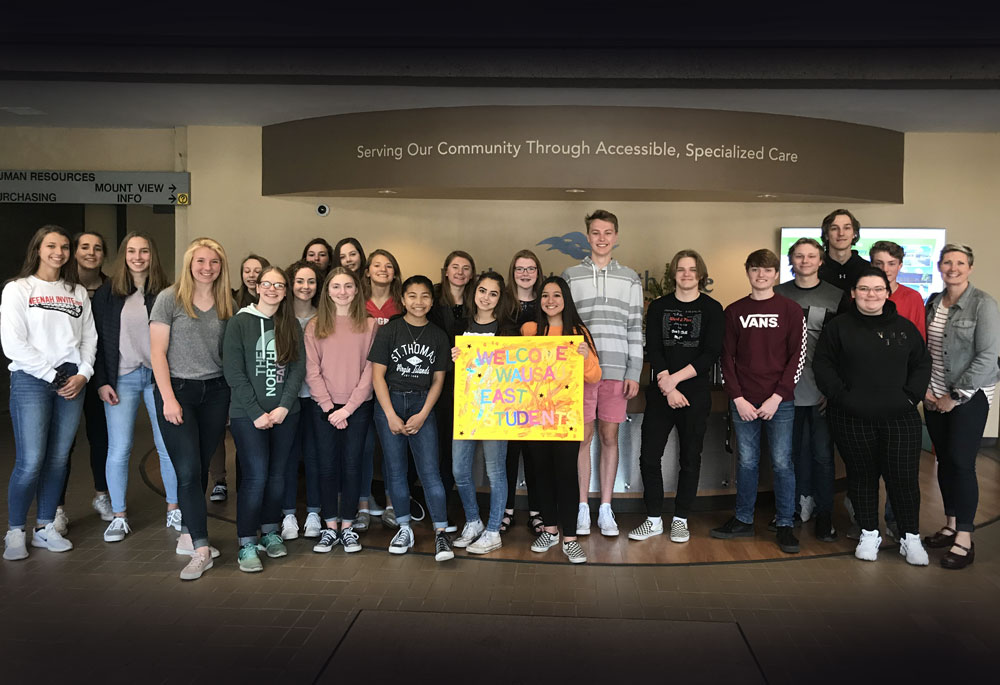 Twenty-eight Wausau East High School sophomores, juniors and seniors learned about NCHC in an educational, hands-on tour of the Wausau Campus on May 20, 2019. In addition to dipping their hands to feel the warmth of the aquatic physical therapy pool, students experienced TeleHealth with a psychiatrist, visited clients in Adult Day Services, donned hairnets in the kitchen and also talked with residents and learned what it was like to be elderly with a exercise provided by Mount View Care Center.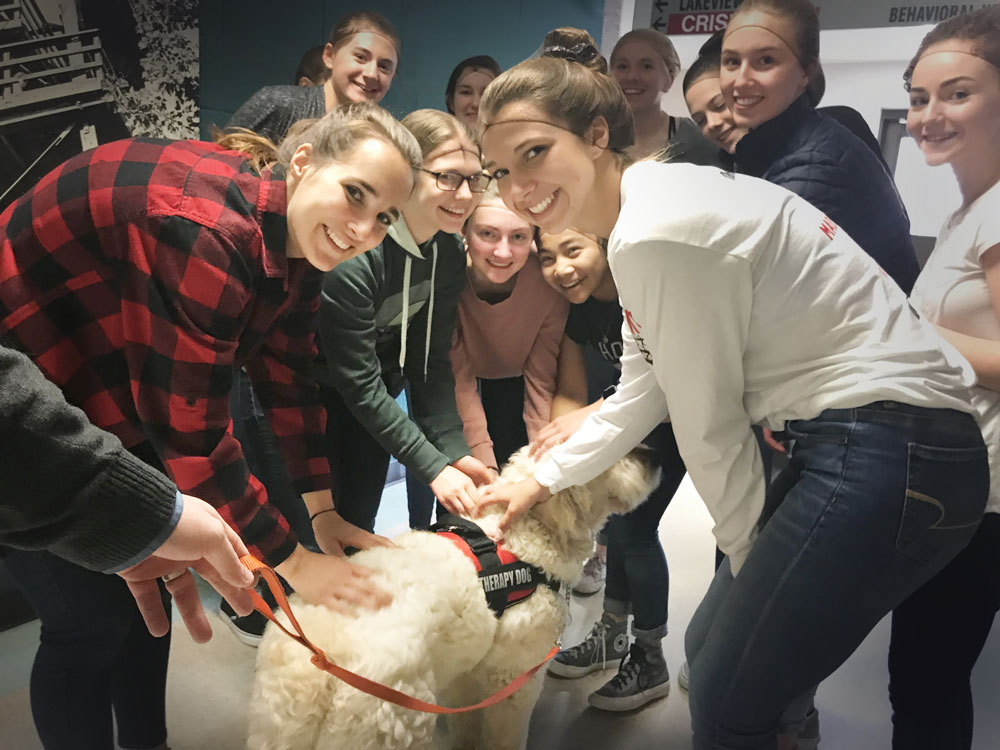 Thank you to all the staff who participated in the experience including Jessica Suchomski, Kelly Raymond, Nicole Knoblock, Bo Johnson, Brad Beranek, Jessica Meadows, Dr. Susan Tran, Cagney Martin, Kristy Lemmer, Jennifer Gorman and Alvin-NCHC Therapy Dog!