NCHC Wausau Campus Walking Paths Safety Notice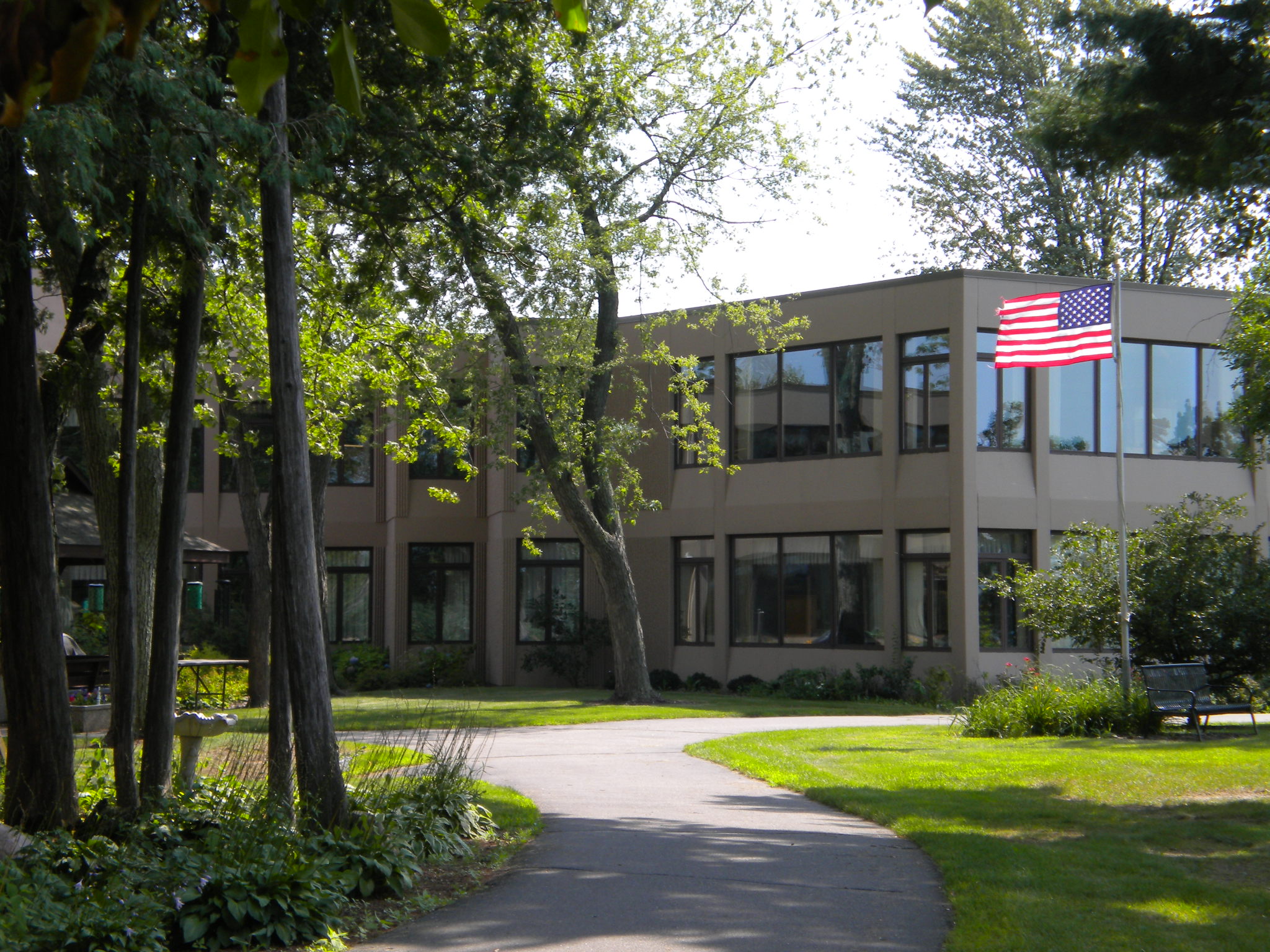 Our North Central Health Care Wausau Campus has some amazing views that can be seen from our walking paths that traverse our 17-acres. These paths are used by our patients, clients, residents and staff to allow everyone to access the outdoors, which is so important for their well-being. These paths are also open to the public and our residents love watching people walk and ride bikes in the beautiful weather, as well as view the lake from their backyard.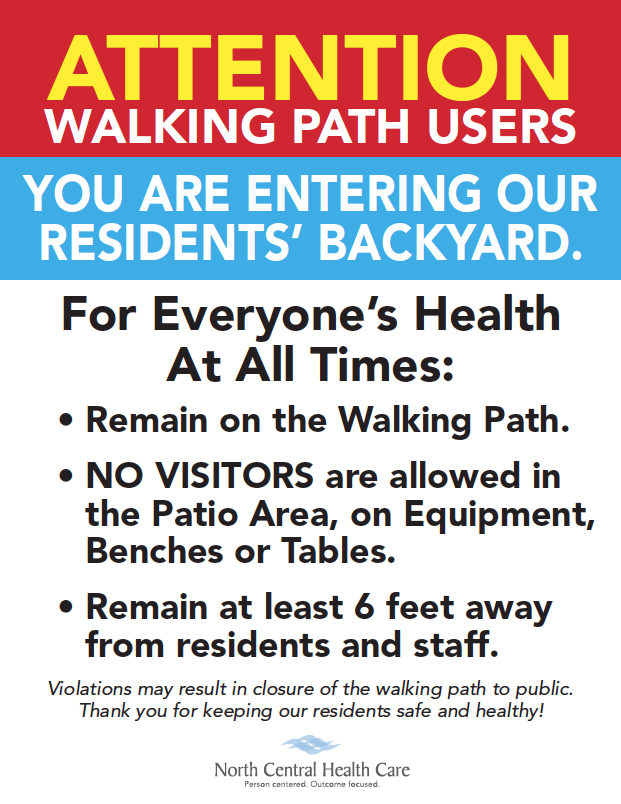 We want to keep these walking paths open, but our first priority is the safety and health of those we serve and our staff. We ask that all those who use our walking paths to follow these rules:
Remain on the Remain on the Walking Path at all times.
NO VISITORS are allowed in the patio area, on equipment, benches or tables.
Remain at least 6 feet away from residents and staff.
Violations may result in closure of the walking path to public. Signs will be placed on the paths to remind users of these rules.
We appreciate your assistance and thank you for keeping our residents, patients, clients and staff safe and healthy!