Testing at North Central Health Care Nursing Home Results in No Positive Covid-19 Cases in Employees
For Immediate Release: May 23, 2020
(May 23, 2020, Wausau, WI) – On Tuesday, May 19, 2020 North Central Health Care (NCHC) conducted voluntary, on-site PCR COVID-19 testing for nursing homes employees to test for active Covid-19 infection. The Wisconsin Department of Health Services (DHS) recommended in a bulletin issued on May 4 that all nursing homes in the state conduct testing for staff and residents by the end of May to gather a point in time assessment of infection within their facilities. The first round of 93 employees tested from the Wausau Campus concluded that North Central Health Care has no active Covid-19 infections in the employees tested. Tests were conducted by NCHC nursing staff and sent to Exact Sciences Laboratory in Madison, WI for results. An additional 23 test results from Pine Crest employees in Merrill are pending.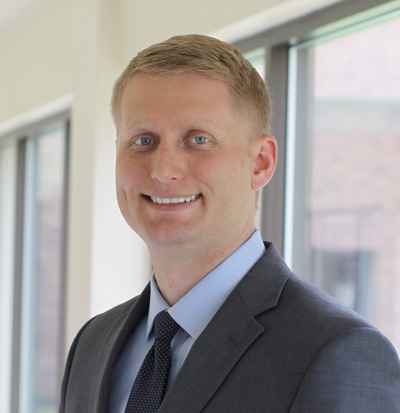 "We know that people can have mild symptoms or even be asymptomatic and test positive for Covid-19. This testing allows us to have a point in time analysis which we can use to get a sense of risk from the potential spread of infection from individuals who may have been asymptomatic at the time of testing," states Michael Loy, CEO of NCHC. "To protect those we serve and our staff, NCHC will continue to practice infection prevention precautions regardless of these test results. As recommended by the local, state and federal agencies, we will continue to restrict visitation, screen employees and residents, require face covering or face masks and require all those who are experiencing signs of illness to stay home."
On May 26 and 27, PCR Covid-19 testing will continue and be offered to all residents at Mount View Care Center in Wausau and Pine Crest in Merrill. Additionally, employees at NCHC who work in restricted zones on the Wausau Campus and Pine Crest will also be tested for the presence of active infection. All testing is voluntary. Employees and residents are not required to be exhibiting symptoms and will not have to leave the nursing home for testing. Employees are being tested in separate portions of the building at both Mount View Care Center and Pine Crest, away from resident care areas.
Residents who test positive at Mount View Care Center or Pine Crest will be evaluated to ensure they receive proper medical attention, appropriate PPE will be utilized during staff interactions, and they will be quarantined for 14 days. Both Pine Crest and the Wausau Campus have Covid-19 skilled nursing isolation units which are prepared to be utilized as needed.
Employees who test positive will stop care and leave the facility immediately if they are at work, be advised to seek medical attention and self-quarantine for at least fourteen days.
As required, NCHC will report all positive Covid-19 cases to appropriate public health and state/federal agencies and notify residents, families and representatives by 5:00 pm the following day after receiving notification of a positive test result. Residents and families can stay up to date on Covid-19 reports and information online at the NCHC website by visiting www.norcen.org/Family.
####
North Central Health Care provides compassionate, high-quality care for individuals and families with mental health, recovery and skilled nursing needs in Marathon, Langlade and Lincoln counties. Services are provided for mental health, substance abuse, crisis, developmental disabilities, adult protection, aquatic physical therapy and skilled nursing care. North Central Health Care operates two skilled nursing facilities, Mount View Care Center in Wausau and Pine Crest Nursing Home in Merrill.
Find North Central Health Care online: News | Facebook | Twitter | LinkedIn | www.norcen.org
Media contact:
North Central Health Care
Jessica Meadows, Public Information Officer
Marketing & Communications Director
1100 Lake View Drive • Wausau, WI 54403
715.370.1547 jmeadows@norcen.org www.norcen.org