NCHC Recognized by United States Department of Commerce for 2020 Census Efforts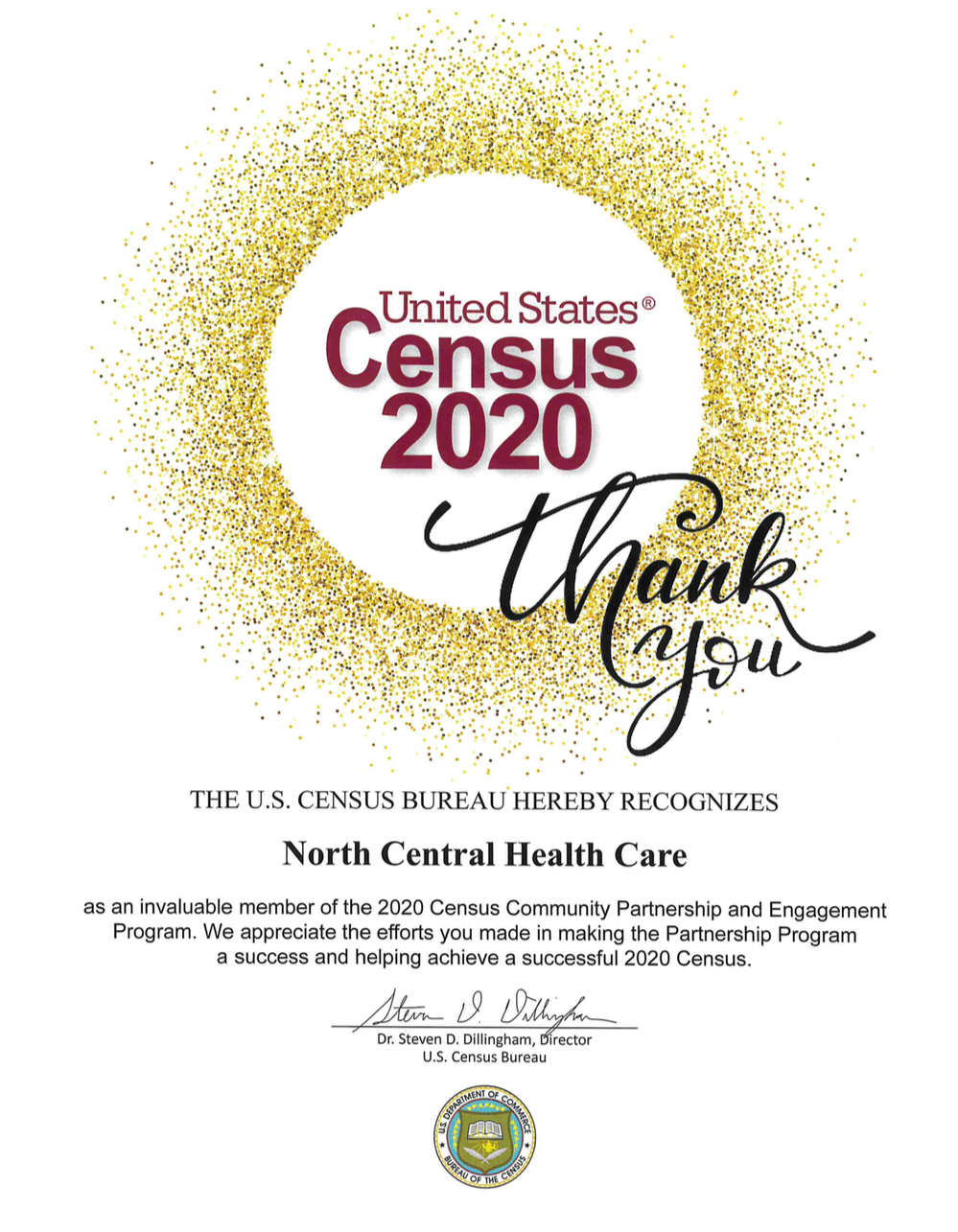 In 2020, the United States conducted the U.S. Census. Why is the Census important to organizations like NCHC? Out community benefits the most when the census counts everyone. When you responded to the census, our community gets its fair share of the more than $675 billion per year in federal funds spent on schools, hospitals, roads, public works and other vital programs - like those at NCHC. Our region had the highest self-response rate among all regions in the United States with 69.8% of eligible Census takers reporting.
At NCHC, we made sure everyone was counted including those who live in our nursing homes, inpatient behavioral health hospitals and residential facilities. Our teams engaged with residents, clients and guardians to ensure that everyone was counted and represented in the 2020 Census.
Thank you to our dedicated team of employees for your efforts and thank you to everyone in Central Wisconsin who completed the 2020 Census. Your valuable contributions will ensure critical planning over the next decade.