Can Water Therapy Make a Difference?
Our patients think so. Who better to comment on the care we provide and accomplishments families have made, than our patients and families themselves? After all, they're not just our victories — but their victories.
Watch the videos below to hear what our patients and families have to say – in their own words.
NCHC Aquatic Physical Therapy Survey Results
According to our aquatic physical therapy patient survey:
95% of patients were satisfied with the treatment provided by their physical therapist.
96% of patients felt their physical therapist understood their problem or condition.
95% of patients would recommend NCHC Aquatic Services to family or friends.
95% of patients would return to the facility if they required physical therapy care in the future.
For 25% of the patients, this was their first physical therapy experience; for 66% of the patients, this was their first AQUATIC physical therapy experience (many having tried land therapy that failed).
#1 comment we hear is,
"I wish I had been told about this facility sooner."
NCHC Exercise Programs
According to the survey, 100% of the community/family swim, arthritis class and water walking class participants who completed a satisfaction survey gave the programs positive or extremely positive ratings in all categories:
Program (including length, time of day, and price)
Instructor/lifeguard
Facility (including pool, locker room, showers, and parking)
Physician Testimonials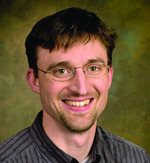 Mark Schuler, M.D., Marshfield Clinic -The NCHC facility pool has been invaluable to my patients who suffer from various conditions, including back pain, arthritis, neurological injury and obesity. Many of them have not responded to traditional land-based therapy programs and find the pool environment extremely helpful. I also find the staff at the pool to be very knowledgeable and effective in treating and educating patients, so that many continue with their own treatment on their own after formal sessions have concluded.