Developmental Disabilities Day Services in Antigo
Every individual is unique — we all have different strengths, challenges and interests. And most of us flourish when we can learn and grow while doing something that truly interests us. North Central Health Care's Adult Day Services are structured around those tenets — we help individuals with developmental and physical disabilities, who are 18 and older, reach their greatest social, educational, cognitive, life and community potential by offering them a variety of activities that stimulate their interest and growth.
We work with individuals to assess their strengths and needs, help them choose programs that will help them progress, and track their regression or progress in the program. Monday through Friday, 7:45 am to 3:15 pm
Accommodations for All:
Handicap-accessible parking is available
Building is free from steps and curbs
Doorways and hallways are handicap-accessible
Restrooms accommodate wheelchairs
Transportation provided for scheduled outings during business hours
Personal Care:
Medication administration for doctor prescribed orders
Program Nurse available to provide care as needed
Someone is available to read information one-on-one with clients
Participants are accompanied by experienced staff as they venture out into the community for a wide range of activities.
Adult Day Services provide a diverse range of programs, including:*
Learning Through Leisure Participants work on social interaction, fine and gross motor, hand-eye coordination, cognitive development, community integration and daily living skills within a relaxed, entertaining and leisurely environment.
Healthy Body for a Healthy Mind Participants choose from a variety of physical
activities to improve mobility and stamina.
Community Volunteering We encourage participants to volunteer while receiving supervision and assistance to ensure successful outcomes. We coordinate volunteer sites, times, and duties as well as provide transportation.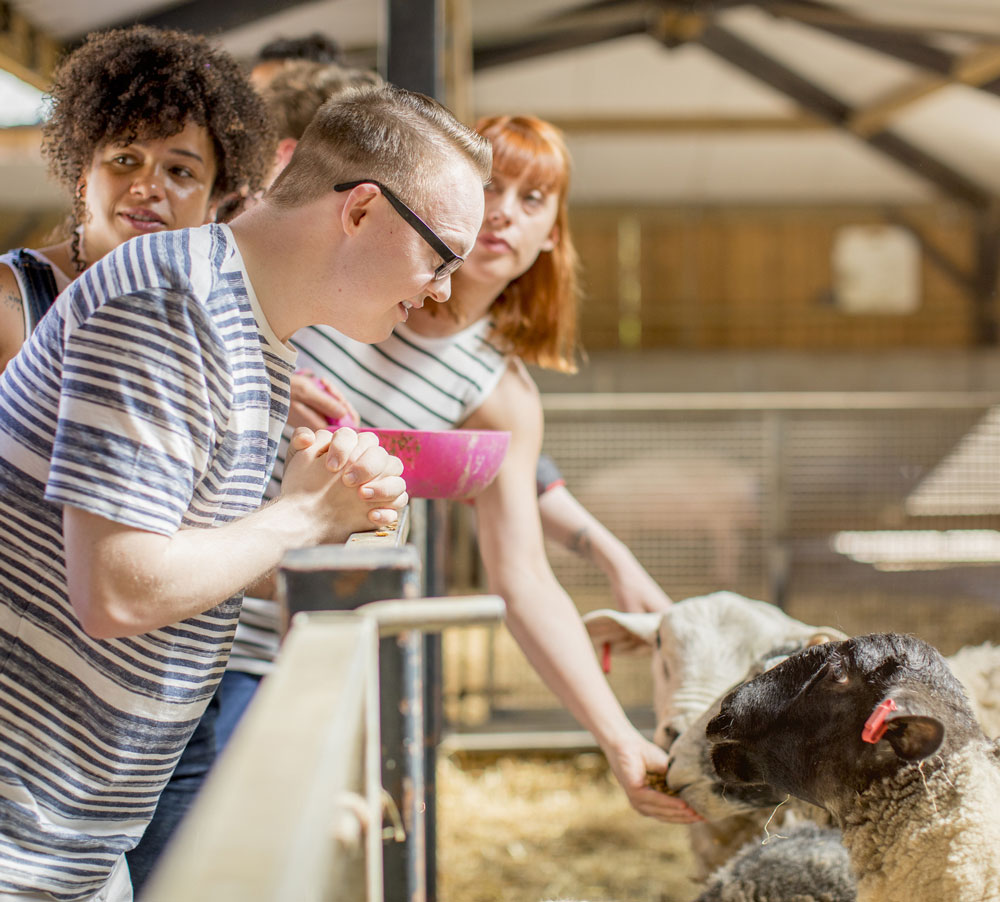 Community Outings Activities are also offered within the community during outings to local events and venues.
Current Events Discussion Groups Our Current Events Group meets regularly to discuss current events within the local area. This group promotes socialization, builds awareness of community activities and events and strengthens peer relationship
Computer Skills Build Personal Skills Participants work in teams of two or three on a variety of organizational, seek and search and problem-solving challenges on the computer.
Reading Club This group meets regularly with a focuses on promoting and improving speech as well as basic reading concepts.
*Programming may vary. Specific program offerings can be found in the Antigo ADS Brochure.
Antigo Adult Day Services 715.627.6636
1225 Langlade Road • Antigo, WI 54409
For further information or to request a tour please call 715.627.6636.