Community Corner Clubhouse Hosts Open House and "Walk A Mile In Our Shoes" Community Walk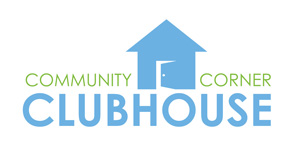 North Central Health Care Community Corner Clubhouse is decreasing the stigma and increasing Central Wisconsin's awareness of mental illness treatment, recovery and support, by inviting our community to an Open House at Community Corner Clubhouse in Wausau, Wisconsin. Guests may attend an informational briefing and tour about the Community Corner Clubhouse program the week of October 7th-11th, 2013 at Community Corner Clubhouse, 319 North Third Avenue, from 1:00-4:00 PM. Each tour should take approximately 15-20 minutes. Please RSVP by October 4, 2013 by calling 715.843.1926 or by email: mhazuka@norcen.org
Additionally, Community Corner Clubhouse will also be hosting "Walk a Mile in Our Shoes", a community walk on October 12, 2013. This event is a 3K walk with refreshments to follow. Registration is FREE and begins at 9:00AM, with the walk beginning at Community Corner Clubhouse at 10am.
Community Corner Clubhouse Open House
October 7–11, 2013
319 North Third Avenue
1:00-4:00 PM
"Walk A Mile In Our Shoes"
Saturday, October 12, 2013
9:00 AM Registration – FREE!
10:00 AM Walk Begins at Community Corner Clubhouse
Share this poster with your organization, friends and community!
One in four Americans will experience a serious mental disorder in his or her lifetime, including major depression, bipolar disorder, schizophrenia and severe anxiety disorders. Persons living with these disorders deserve the dignity of medical treatment and a wide range of supportive services from mental health care providers and caring congregations. Though the majority of individuals living with mental illness can successfully be treated, stigma and misinformation continue to be significant barriers to treatment:
One-third of the homeless are mentally ill.
Ninety percent of persons who die by suicide have had a diagnosable serious mental illness.
There are more people with serious mental illnesses in jails and prisons than in state mental institutions.
Community Corner Clubhouse is a voluntary program that helps adults with persistent mental illness and drug or alcohol addiction issues realize their potential by providing them a Clubhouse atmosphere where they can meet friends, build self confidence and gain vocational and educational skills to support their recovery and become productive members of society. It is an internationally-certified, psychosocial rehabilitation community that provides low cost services in a supportive environment. Membership helps empower each individual by allowing them to access vocational support, training, transitional employment opportunities, supported employment and assistance in sustaining long-term employment.
Members also have the opportunity to receive educational opportunities through partnership with community adult educators offering a variety of classes. In addition, members may also receive assistance in finding safe, affordable housing. Community Corner Clubhouse is available to all residents of Langlade, Lincoln and Marathon Counties and more information can be easily accessed online at http://www.norcen.org/mental-health/community-corner-clubhouse. North Central Health Care Community Corner Clubhouse is located in Wausau at 319 North Third Avenue, and welcomes members from any of the internationally recognized Clubhouse organizations, through their doors as a guest when they are visiting the area. Currently, there are 341 Clubhouses in 32 countries for 100,000 members annually.