Forum on Dementia Offered at Mount View Care Center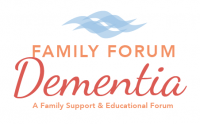 Legacies by the Lake Dementia Care Community and North Central Health Care are offering support and education through a free Family Forum for all those who would like more information about dementia. Dementia is a very complex and unique disease, which at times makes it difficult to understand and to know how to react to it. This Family Forum will share information on what is happening in the brain and how it affects the person's ability to function, how to have successful interactions with a person who has dementia, and how to make your visits a pleasant and fulfilling experience. We will also share a wide array of resources available to help support family, friends, as well as the person with dementia.
This educational forum is free of charge and you are more than welcome to bring other family members or friends. Please bring any specific questions that you might have regarding our dementia services.
Wednesday, August 12, 2015 • 1:00 – 4:00 pm
Registration is FREE and required.
Please call 715.848.4307 or email Kristin at kwoller@norcen.org
Location: Mount View Care Center at 2400 Marshall Street in Wausau.