Open House to Introduce Lakeside Recovery on June 25, 2015 from 11:30 am to 2:30 pm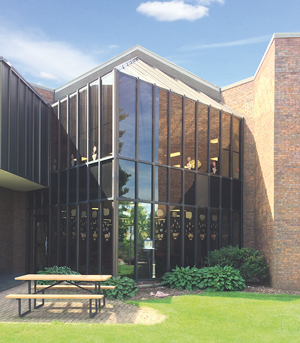 Lakeside Recovery offers new medically monitored substance abuse treatment and recovery with 21-day program on North Central Health Care's Wausau Campus.
North Central Health Care will be holding an open house for Lakeside Recovery on June 25 from 11:30 am to 2:30 pm at the North Central Health Care Wausau Campus at 1100 Lake View Drive in Wausau. Lakeside Recovery will be the home of a new 6-bed, Medically Monitored Treatment (MMT) Program that supports individuals through substance abuse and addiction recovery in a safe, sober environment.
The new Lakeside Recovery MMT will be a state-certified, medically monitored substance abuse treatment and recovery program operated 24 hours a day in a community-based setting. This 21-day program provides observation, monitoring and treatment for substance abuse by a multi-disciplinary team under the supervision of a physician. Lakeside Recovery is available to residents of Marathon, Lincoln and Langlade counties.
Participants may be referred to Lakeside Recovery MMT from a physician, therapist, or self-referral. During the initial assessment process, all participants discuss desired changes they would like to make in their life and throughout recovery. The first step in recovery is cleansing the body of substances through detoxification. This process may take place at a North Central Health Care detoxification program on the Wausau Campus, or a primary care or general hospital.
The treatment program includes a multi-disciplinary approach to recovery including techniques such as interactive journaling, group therapy, individual therapy, substance abuse education, co-occurring education, guest speakers, dietitians, music therapy, art therapy, and an introduction to community-based recovery groups.
The Lakeside Recovery MMT Program will officially open after a certification process from the state of WI and approval to open is granted. North Central Health Care anticipates the Lakeside Recovery MMT program will open in early to mid-July, dependent on the survey date given from the state of WI. Lakeside Recovery also contains an existing 6-bed Crisis Community Based Residential Facility (or Crisis CBRF), which provides crisis stabilization and step down care from the NCHC inpatient hospital to the community.
Those interested in attending the open house can arrive at the main entrance of North Central Care's Wausau Campus, near the yellow flag entrance at 1100 Lake View Drive. Interaction with the Lakeside Recovery Team along with tours and access to the newly renovated Lakeside Recovery will take place until 2:30 pm.
North Central Health Care compassionately serves our communities in the counties of Marathon, Langlade and Lincoln through an accessible, specialized continuum of care. Services are provided for mental health, substance abuse, crisis, developmental disabilities, adult protection, aquatic physical therapy and skilled nursing care.