North Central Health Care Awarded Behavioral Health Accreditation from The Joint Commission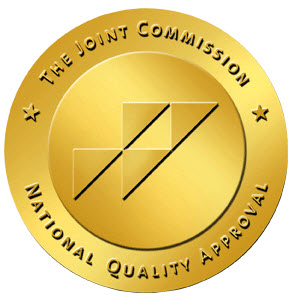 North Central Health Care has earned The Joint Commission's Gold Seal of Approval® for Behavioral Health Care Accreditation by demonstrating continuous compliance with its performance standards. The Gold Seal of Approval® is a symbol of quality that reflects an organization's commitment to providing safe and effective care.
North Central Health Care underwent a rigorous on-site survey in June 2015. During the review, compliance with behavioral health care standards related to several areas, including care, treatment, and services; environment of care; leadership; and screening procedures for the early detection of imminent harm was evaluated. On-site observations and interviews also were conducted.
"Joint Commission accreditation provides behavioral health care organizations with the processes needed to improve in a variety of areas related to the care of individuals and their families," said Tracy Griffin Collander, LCSW, executive director, Behavioral Health Care Accreditation program, The Joint Commission. "We commend North Central Health Care for its efforts to elevate the standard of care it provides and to instill confidence in the community it serves."
Established in 1969, The Joint Commission's Behavioral Health Care Accreditation program currently accredits more than 2,100 organizations for a three-year period. Accredited organizations provide treatment and services within a variety of settings across the care continuum for individuals who have mental health, addiction, eating disorder, intellectual/developmental disability, and/or child-welfare related needs.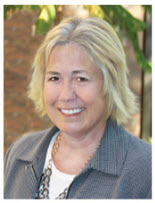 Becky Schultz Senior Executive Quality & Compliance
"North Central Health Care is pleased to receive Behavioral Health Care Accreditation from The Joint Commission," added Becky Schultz, Senior Executive Quality & Compliance at NCHC. "Staff from across the organization continue to work together to develop and implement approaches and strategies that improve care for those in the communities we serve. Over four years ago, our teams voluntarily chose to embark on a journey to improve quality and safety at NCHC. That commitment has resulted in safe and effective care for those we serve, and the efforts of our teams have been acknowledged and validated by the leading health care quality improvement and accrediting agency in the United States."
The Joint Commission's behavioral health care standards are developed in consultation with health care experts and providers, quality improvement measurement experts, and individuals and their families. The standards are informed by scientific literature and expert consensus to help organizations measure, assess and improve performance.
Recognizing North Central Health Care's Dedicated Team
North Central Health Care would like to acknowledge our dedicated employees who have made this achievement possible. Staff in all areas of the organization worked together and have remained committed to quality and safety in all areas of care and service. It is the efforts of each and every employee, the compassion of our caregivers, and the dedication to our mission and community that have made achieving Behavioral Health Accreditation by the Joint Commission possible.
For more about other recognition and achievements earned by North Central Health Care, please visit Mount View Care Center Recognition.