North Central Health Care Asks for the Public's Help to Make and Distribute 5,000 Face Masks to Slow the Spread of Covid-19
For Immediate Release: May 6, 2020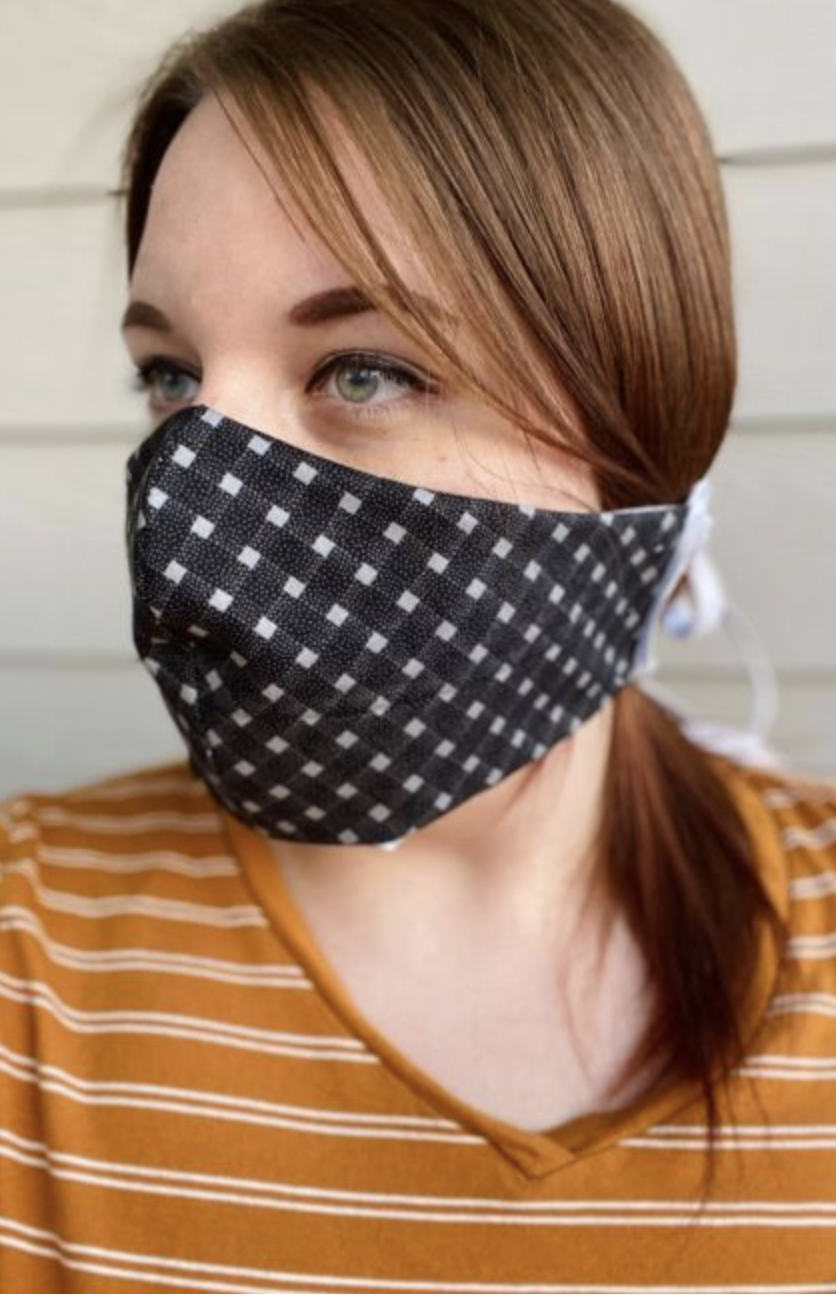 (Wausau, WI) North Central Health Care (NCHC) launched the Face Mask Project to help provide cloth face masks to residents, clients, patients and families of Mount View Care Center, Pine Crest Nursing Home, developmental disabilities and mental and behavioral health programs in Central Wisconsin. The project's goal is to complete and distribute 5,000 face masks. The Centers for Disease Control and Prevention (CDC) advise the use of simple cloth face coverings to slow the spread of the Covid-19 virus and recommend that simple face coverings be worn in public settings where social distancing measures are difficult to maintain. Face coverings help people who may have the virus and not know it from transmitting it to others.
"We care for a vulnerable population at NCHC who are at a greater risk of poor health outcomes if they contract Covid-19. When family and friends are able to come back to visit loved ones in our facilities in the future, we will require a face covering or face mask to cover their nose and mouth, in addition to screening and hand hygiene requirements," states Jessica Meadows, Communications and Marketing Director at NCHC. "Providing those we serve and visitors with education and access to washable and reusable face coverings will help slow the spread of Covid-19."
The public can participate in the program in two ways: donate supplies and sewing masks. All donated supplies including materials, elastic or hair ties, will be prepared and packaged into kits. Those who volunteer to sew in their home will be able to pick up a kit and finish sewing the masks. The masks will then be returned to NCHC, laundered and distributed. There is no charge to participate or to receive a face mask.
The project was made possible by a generous donation from Accuquilt, a company based out of Omaha, Nebraska that specializes in fabric cutters, dies, patterns and accessories that help quickly and accurately cut shapes for quilting and fabric crafting. NCHC received a die cutter has the ability to cut multiple pieces of material at the time, punching the fabric out in the exact shapes of the face masks, reducing the time it takes to complete the creation of mask. All kits come with instructions and Accuquilt has provided a tutorial video on their website.
Those interested in participating can visit the NCHC Face Mask Project webpage, or contact NCHC Volunteer Services at 715.848.4450 or volunteer@norcen.org. Donations can be dropped off at multiple locations in Wausau, Merrill, Antigo and Tomahawk.
####
North Central Health Care provides compassionate, high-quality care for individuals and families with mental health, recovery and skilled nursing needs in Marathon, Langlade and Lincoln counties. Services are provided for mental health, substance abuse, crisis, developmental disabilities, adult protection, aquatic physical therapy and skilled nursing care. North Central Health Care operates two skilled nursing facilities, Mount View Care Center in Wausau and Pine Crest Nursing Home in Merrill. For more information, visit North Central Health Care online: www.norcen.org, News, Facebook, Twitter, LinkedIn.
For more information, please contact:
North Central Health Care
Jessica Meadows, Marketing & Communications
1100 Lake View Drive • Wausau, WI 54403
715.370.1547
jmeadows@norcen.org
www.norcen.org