North Central Health Care Announces Planned Closure of Community Corner Clubhouse in Wausau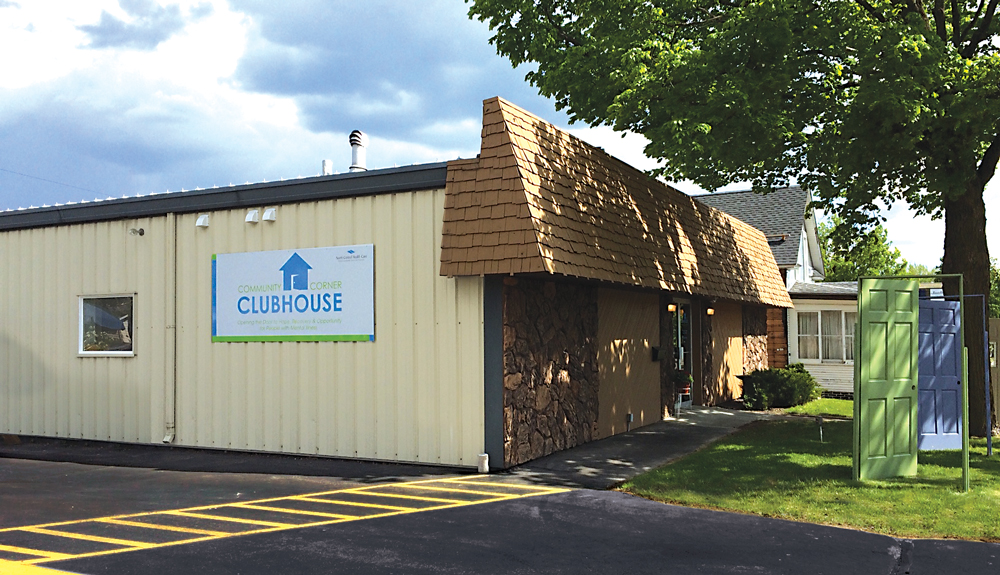 WAUSAU, WI – North Central Health Care (NCHC) and the North Central Community Services Program (NCCSP) Board announce the planned closure of Community Corner Clubhouse in Wausau. Based on a recommendation from the NCCSP Board to the Marathon County Board Health & Human Services Committee, Clubhouse is not expected to be funded by Marathon County in 2023, resulting in its closure before the end of this year.
Community Corner Clubhouse is located at 811 North 3rd Avenue in Wausau and offers psychosocial rehabilitation services for adults with mental illness. In addition to providing social connection to peers, Clubhouse member services range from vocational support, transitional employment, supported employment, educational opportunities, and assistance with finding safe, affordable housing. Clubhouse has been partially funded by Marathon County tax levy during its 26 years of operation but is not a mandated program under State of Wisconsin Department of Health Services (DHS) regulations.
Clubhouse staff will work with members to locate other services to support their individual needs and community replacement options are being investigated. Most Clubhouse members are also currently enrolled in a variety of other community services. As valued employees, current Clubhouse staff have been offered ongoing employment within NCHC.
####
North Central Health Care compassionately serves our communities in the counties of Marathon, Langlade and Lincoln through an accessible, specialized continuum of care. Services are provided for mental and behavioral health, recovery, crisis, developmental disabilities, adult protection, aquatic physical therapy and skilled nursing care. Find North Central Health Care on social media: News | Facebook | Twitter | LinkedIn
For more information, please contact:
North Central Health Care, Jessica Meadows, Marketing & Communications
1100 Lake View Drive • Wausau, WI 54403
715.848.4309 jmeadows@norcen.org www.norcen.org