Hard Hat Updates
Wausau Campus Renovation Updates
AUGUST 6, 2019
Renovation Fencing and Construction Preparation Beginning Wednesday August 7, 2019
Construction fencing will be arriving on Wednesday, August 7 and will be installed near Outpatient Services and Lakeside Recovery areas. Please be aware of changes to parking lots and traffic flow. There will be changes to the traffic flow in and out of the front parking lot are near the yellow flag. Inform our patients and clients of these changes taking place. Facilities will be working with our NCHC Communications Team to get traffic and parking changes out to staff and visitors. Please do not cross into fenced in areas or use entrance exits that are contained within the fenced in areas.
Please use the map below to review areas that will be fenced, marked with red and blue dotted lines. Note that there will be construction traffic entering at the NCHC Main Campus Driveway off of Lake View Drive that will be shared with construction traffic, however employees and visitors will not be able to follow the green construction traffic marked below, and instead will be in a revised traffic pattern entering the campus in the parking area closest to the building. Please watch for signage throughout the fencing installation process.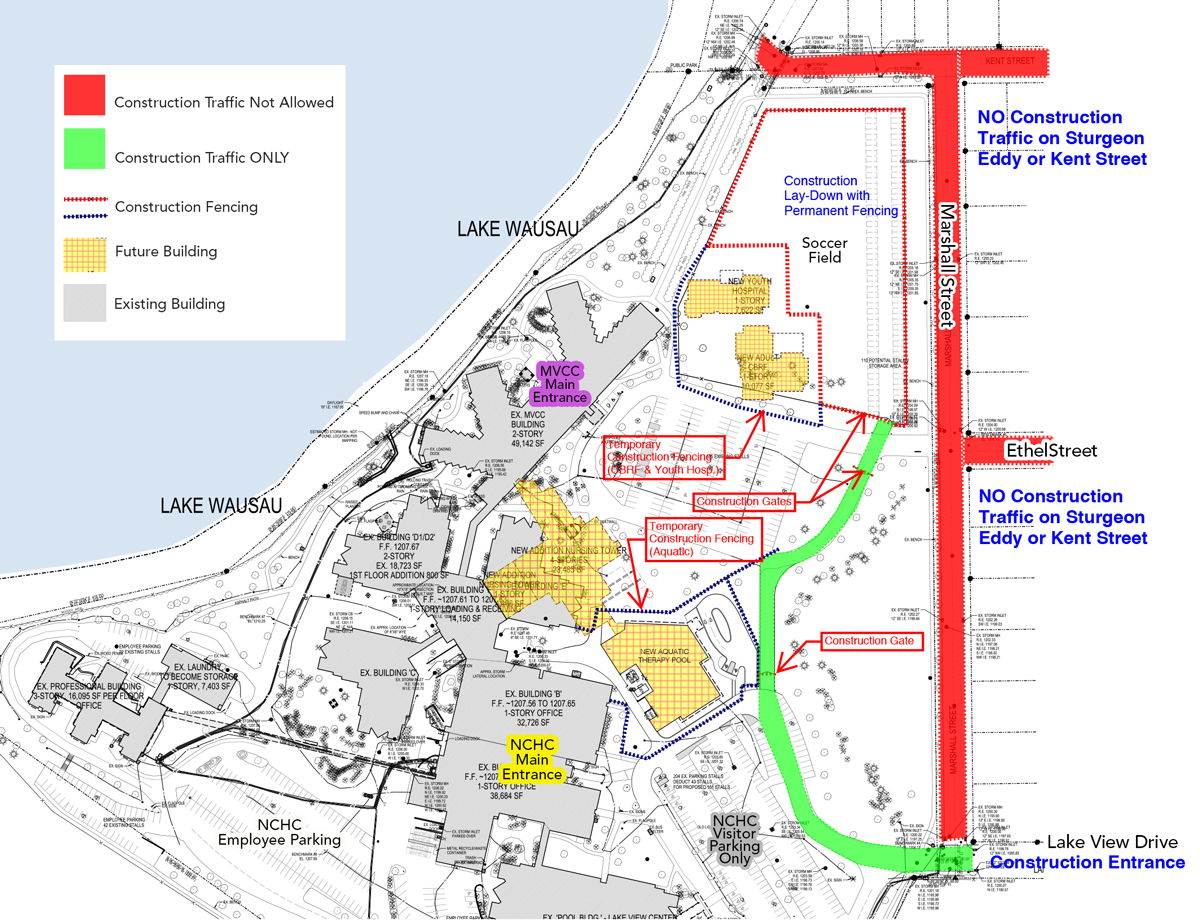 If you have questions or feedback, please contact us!