May 9, 2023
Entrance to 2nd Floor of Old Mount View (2 South) to use Door #1 (labeled P in map below) and take elevator to 2nd floor. Resident moves will take place May 10, relocating residents from 2 North to 2 South, as renovation will begin to north side of the building.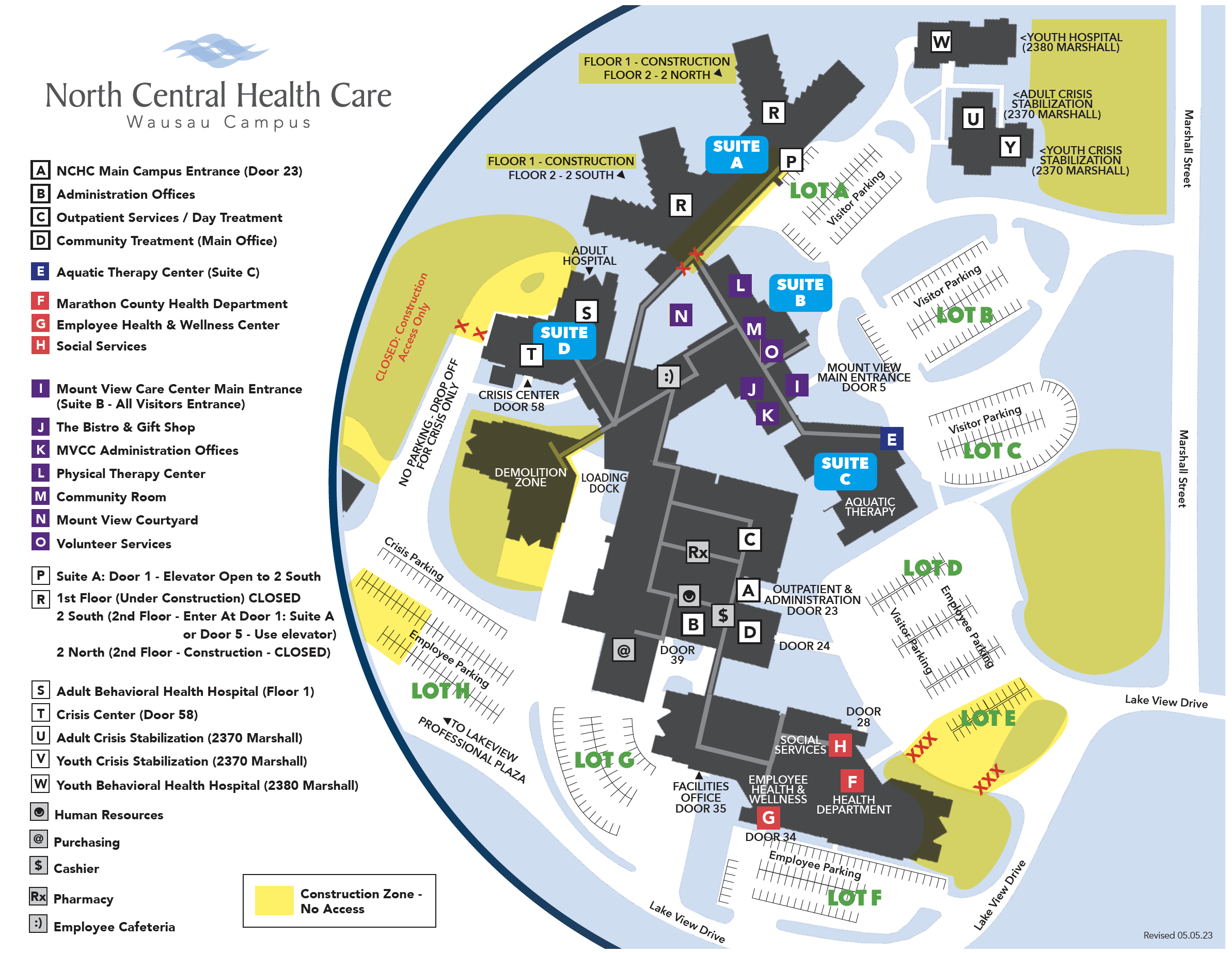 May 1, 2023
NCHC Wausau Campus Walking Paths Along Lake Remain Closed
The demolition process of the old Gardenside Crossing building will begin in May 2023. Due to the heavy equipment and demolition activities in this area, the lack of space between our buildings and the waterfront, and for everyone's safety, the walking path on the West Side of the building along the waterfront fence line will remain closed. This will mean that there is no through access from the North to the South side of the Campus using the walking path along the water. Marathon County Facilities anticipates closure to be from through Fall 2023, while construction takes place. Thank you for your understanding and patience.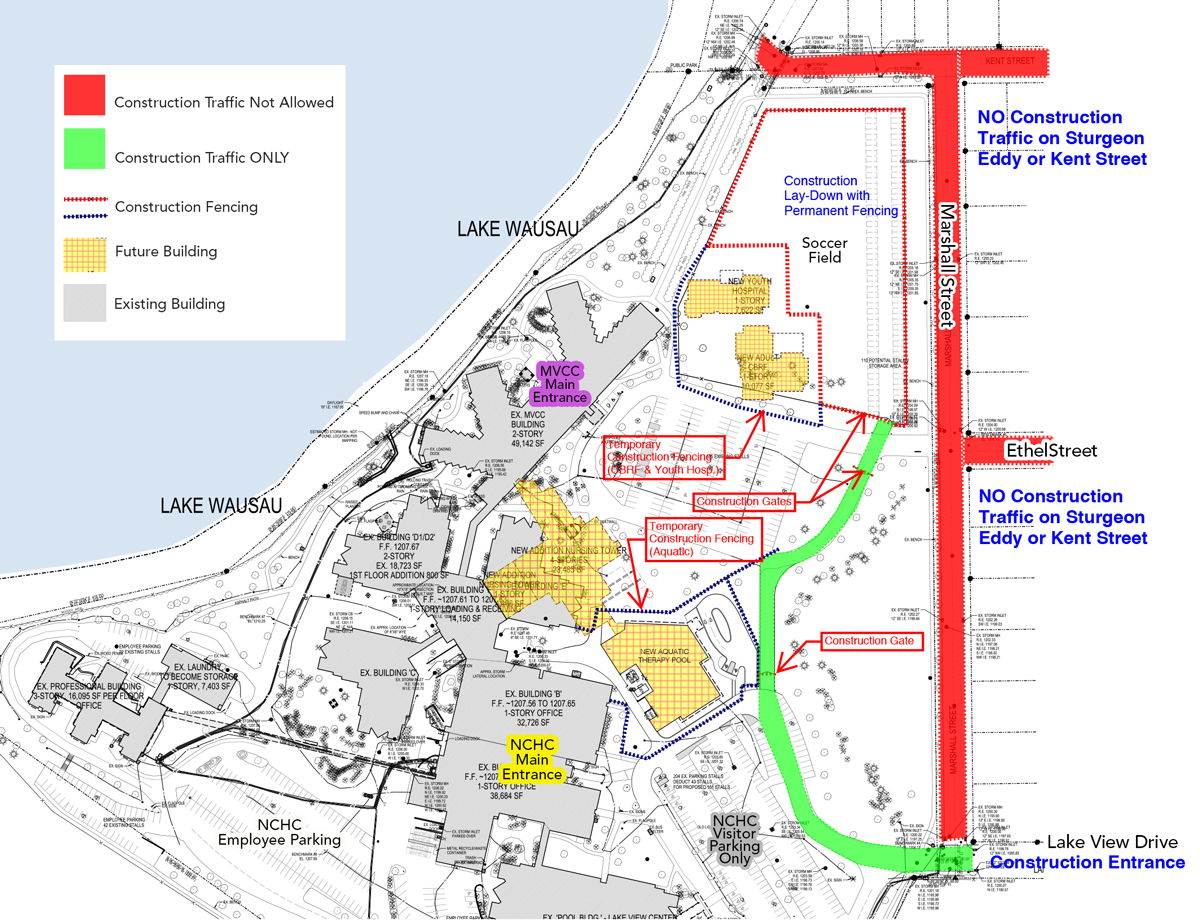 If you have questions or feedback, please contact us!
Temporary fencing, as indicated in the drawing above, is fencing that is portable and not fixed to the ground. Temporary fencing will change as the renovations and construction needs change.
Permanent Fencing, as indicated in the drawing above, is fencing that is fixed in place and not portable. It will remain in place until the end of the renovation/construction period. The "Construction Lay-Down" area marked above "with Permanent Fencing" is the long-term staging area for all equipment and materials. This fencing will be removed when the Wausau Campus renovations are completed.