Warm Water Therapy Pool and Skilled Nursing Home Construction Site View
Welcome to the Live Stream for the construction of the Warm Water Therapy Pool and Nursing Home at North Central Health Care. In the above image, you currently see the construction of the new 4-story skilled nursing tower at the Wausau Campus. You are viewing from the top of the current Mount View Care Center building with a southern view of the construction. The Aquatic Therapy Center is in the far distant left side of the image.
In the image above, click in the upper left corner where it reads "MENU". You have the option to see live "Camera View" or view "Time Lapse" photos taken from the construction site. To view the earlier Warm Water Therapy Pool Time Lapse, click the green "MENU" in the upper left corner of the image above.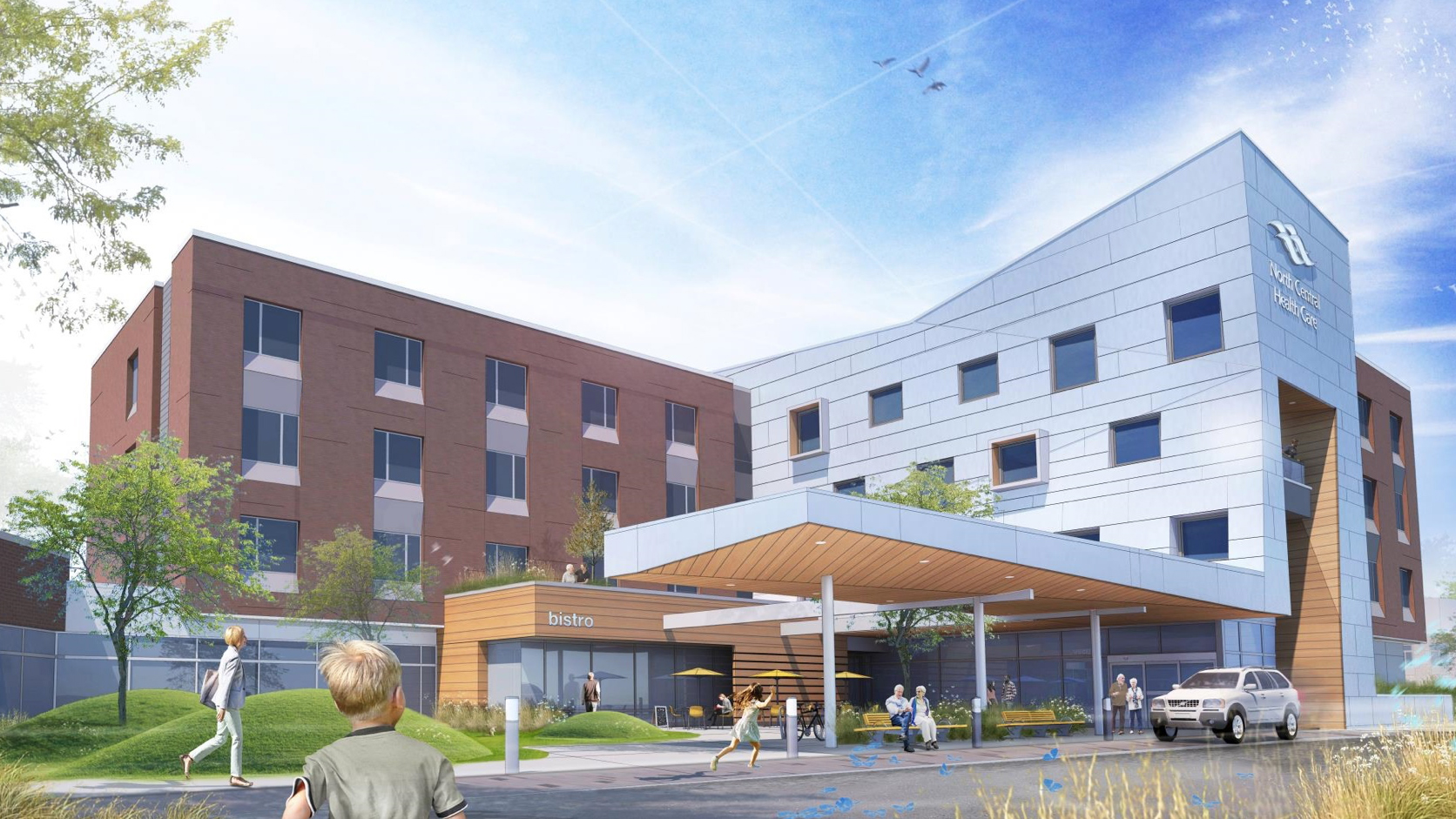 Please excuse our dust as we build the future of Mental & Behavioral Health and Skilled Nursing Care in Central Wisconsin!
Want to View Full Screen? Click HERE!
If you have questions or feedback, please contact us!