Happy Stress Awareness Month!
Stress is an unavoidable aspect of life. Whether it's work-related deadlines, personal problems, or unforeseen circumstances, everyone experiences stress from time to time. Unfortunately, prolonged or excessive stress can lead to physical and mental health problems, making it essential to manage it effectively.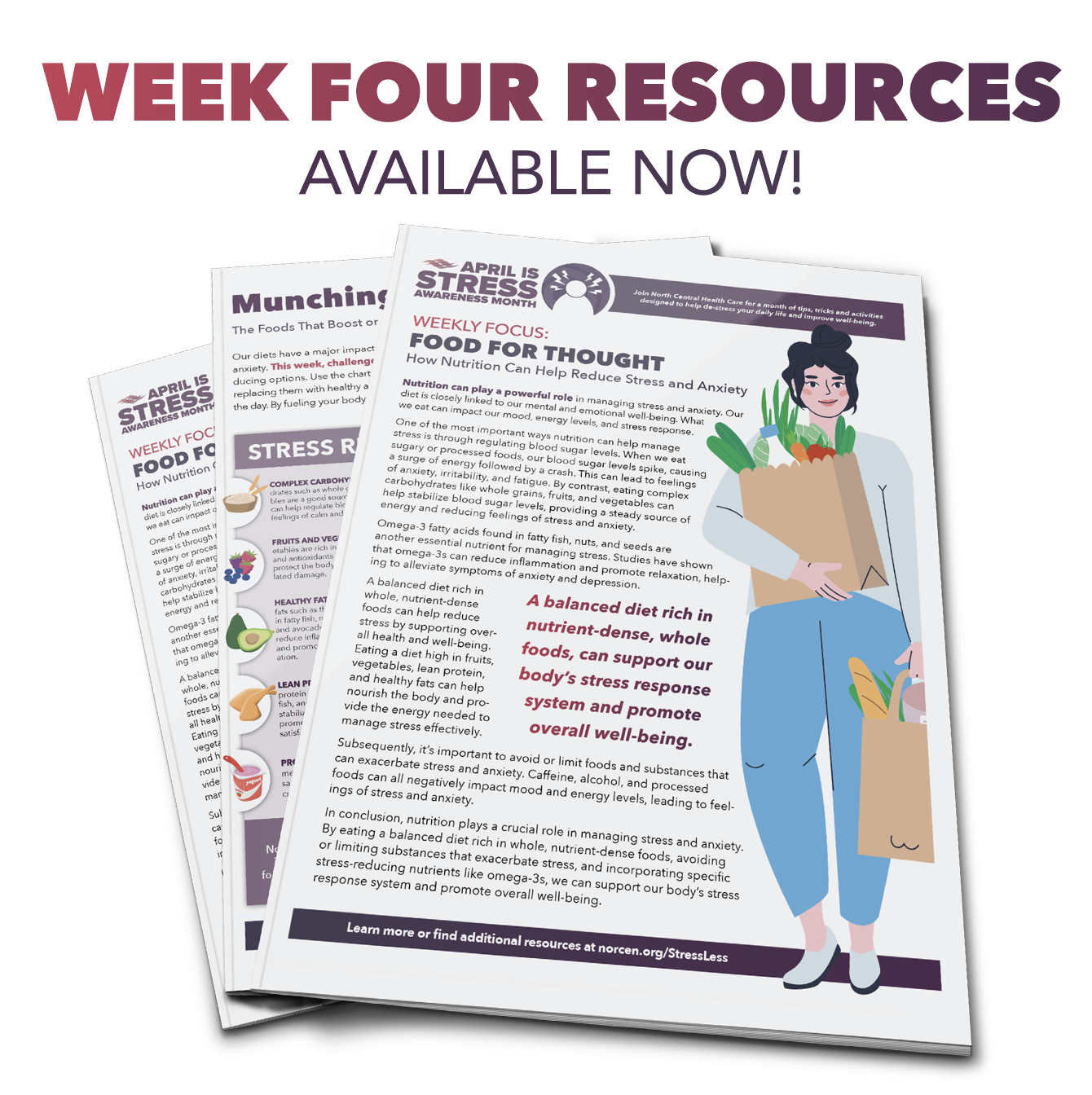 In observance of Stress Awareness Month (April) North Central Health Care is excited to announce our month-long Stress Awareness Campaign. For the next four weeks, we'll be releasing new content every week, including articles, tips, tricks, and activities designed to help you identify and manage stress. Whether you're looking to improve your work-life balance, build resilience, or simply learn new coping mechanisms, this campaign has something for everyone.
Check back weekly and click the tabs above to view the Stress Awareness materials released each week.
Throughout this campaign, we'll be providing you with valuable information on how stress affects the body and mind, how to identify key stressors, and practical ways to manage and reduce stress. Our activities and challenges will help you put what you've learned into practice, giving you the tools you need to manage stress effectively in your daily life.
So, join us for Stress Awareness Month and take the first step towards a healthier, happier, stress-free life!