North Central Health Care offers a unique physical therapy solution like no other found in Central Wisconsin - warm water physical therapy. Patients have the opportunity to experience specialized physical therapy for a variety of illnesses, surgeries and injuries in an indoor pool, heated between 90-92º year-round. A specialized team of therapy professionals collaborate with physicians and land therapy specialists to provide a unique recovery and maintenance solution that is as individual as each patient.
Accredited by the Joint Commission for safety and quality, our physical therapy team consists of:
Physical Therapists
Physical Therapy Aides
Lifeguards
Safety and Environmental Professionals
Health Information Professionals
Quality & Data Experts
Learn more about our Aquatic Therapy Program.
Meet Our Management Team at North Central Health Care Aquatic Services
The care and safety of our patients, clients and residents is always our top concern. While you or your loved one are in our care, we want you to know that we will work hard to deliver the best care and services that are designed to meet your specific needs and abilities. Our management team is here to serve you and answer any questions you may have before, during or after your treatment and recovery with North Central Health Care.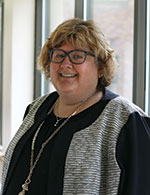 Kim Gochanour
Nursing Home Operations Executive
715.848.4490
kgochanour@norcen.org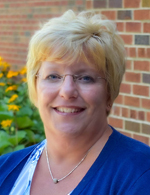 Brenda Budnik
Aquatic Services Director
715.848.4390
bbudnik@norcen.org
For the latest information about the pool schedule, fees and rules visit here: Aquatic Schedule, Fees & Rules